Get Your
Medicinal Cannabis Card
(currently unavailable)
Enjoy peace of mind with a Medicinal Cannabis Card, where ever you go.
Getting your Cannabis Clinic Medicinal Cannabis Card is quick and easy.
Purchase your card online for one-off fee of $25 (which includes administration set-up cost & a year of validity).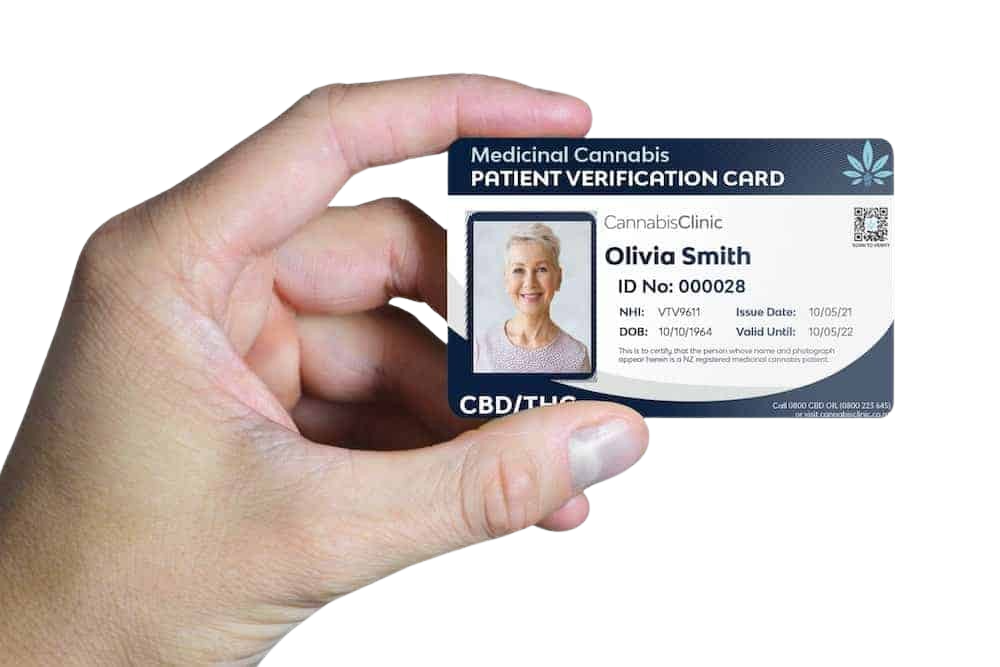 If you are an existing patient of the Cannabis Clinic you are automatically eligible for a Medicinal Cannabis Card. The card proves that you have a medicinal cannabis prescription and that you are legally medicating for your health condition. Simply fill out the form and receive it!
If you have not had an appointment within the last 3 months with us, we may request a short follow up. 
Peace of Mind.
Whilst not having official legal status, a Medicinal Cannabis Card provides you with identification and confirms you are a patient under the care of the Cannabis Clinic.
You can present this card whenever you need support – whilst talking to your employer, your bank, or when travelling and driving. It's an ID on the go, allowing you peace of mind while enjoying your improved life on medicinal cannabis.
It's super easy, simply fill a short form and we do the rest.
You will need to provide the following information to successfully apply for your Medicinal Cannabis Card:
A clear, full-face selfie with a white background
An image of a valid form of ID such as a passport or a driver's licence
Once you've submitted your application, your new card will be mailed to your home address within 4 weeks.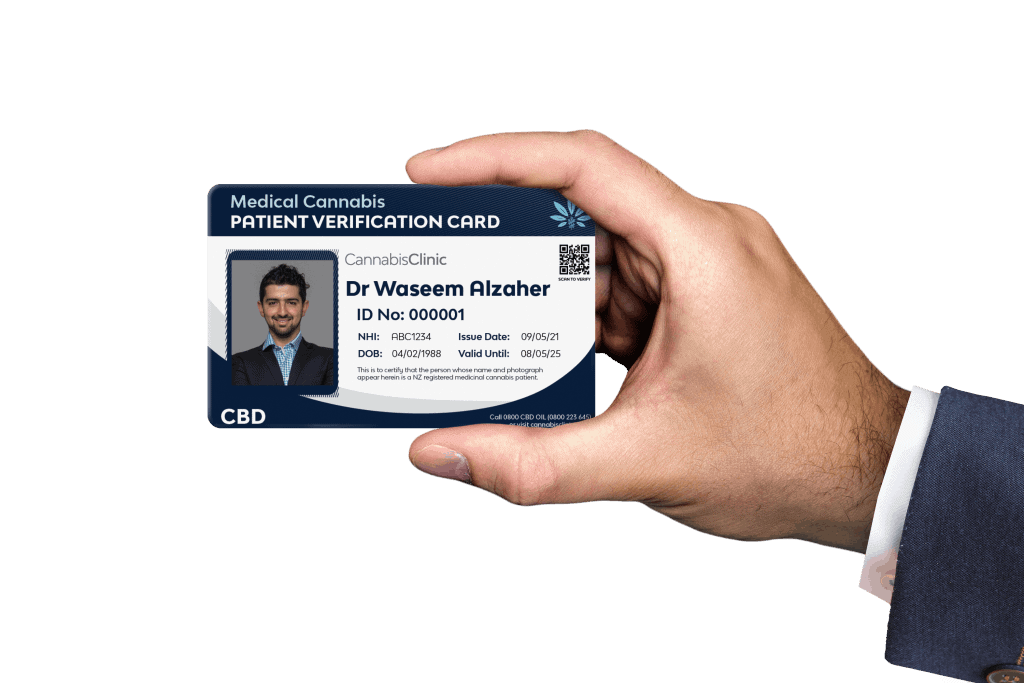 Not a patient? It's
Fast, Easy & Legal

.
If you have not consulted with the Cannabis Clinic and would like a card, we can help! Our consultations start at $99 and can be done from anywhere in NZ. Everyone is eligible to consult with us, no matter your age or your symptoms. We can help work with you to create a personalised treatment plan for you.
Once you have seen one of our doctors, we can issue you a Medicinal Cannabis Card.