CBD Oil for Neurological Disorders – Can It Help?
Cannabis is composed of over 100 cannabinoids, the most well researched being delta-9-tetrahydrocannabinol (THC – the psychoactive compound that produces a high) and cannabidiol (CBD – the non-psychoactive compound with no high but numerous medical benefits).
THC and CBD discoveries led to the identification of cannabinoid receptors and the effects of certain cannabis compounds on the endocannabinoid system in the human body. This intricate regulatory system is found in every organ and critical system in our body, including the immunological and central neurological systems. Although the precise mechanism by which CBD interacts with the brain is not fully understood, the substance is known to trigger physiological effects through its activation of CB1 and CB2 endocannabinoid receptors.
CB1 receptors are abundant in our central nervous system, connective tissues, intestines, and CB2 receptors in immune cells, tonsils, spleen, thymus, and some parts of the brain. Most of the data suggest that CBD can regulate these receptors' responses to stimulation, and thereby affect how the body and brain react. Due to this, CBD is being investigated for its health effects and as a therapeutic for certain disorders.
Among these are neurological disorders. In this article, we will take a closer look at what neurological disorders are and whether CBD can actually be a possible treatment for such disorders.
Contact us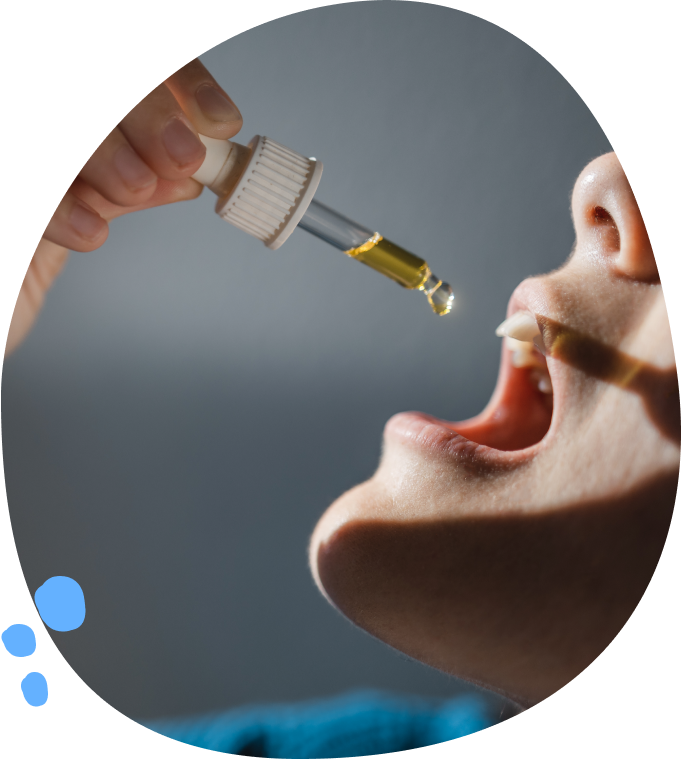 What are neurological disorders?
Neurological disorders are illnesses that affect the brain and the nerves that run throughout your body and spinal cord. These disorders can be classified as "sudden onset" which refers to disorders caused by an injury to the brain or spinal cord; "intermittent conditions" which include epilepsy and multiple sclerosis (in its early stages); and "progressive ailments", such as Parkinson's, which get worse with time. There are also stable neurological conditions, which remain the same as time goes by.
Due to the complexity of the human body, there are about 600+ neurological disorders. However, the focus as far as CBD for neurological disorders is concerned, has been limited to the most prevalent types, including:
Migraines

Epilepsy

Vascular disorders (usually caused by blockages in blood vessels)

Infectious diseases (including Lyme disease, syphilis, tuberculosis, etc.)

Degenerative diseases (including dementia, Alzheimer's disease, Parkinson's disease, Huntington's disease, Multiple sclerosis, etc.)

Movement disorders (including ataxia, dystonia, etc.)

Neuromuscular disorders (like muscular dystrophy and myositis)

Functional neurological disorder (FNS)

Genetic neurological disorders
These conditions can manifest with a range of symptoms but generally, they require the services of a professional to diagnose. We recommend doing that before considering or asking about CBD for neurological disorders.
According to research, CBD is regarded as a multipurpose medicine for the treatment of a variety of neurodegenerative illnesses, including neoplasms of the nervous system, due to its broad spectrum of pharmacological actions (e.g., neuroprotective, antioxidant, and anti-inflammatory effects).
CBD oil for neurological disorders affects a wider range of biological targets in the brain (including receptors and channels) associated with the occurrence and persistence of neurodegenerative disorders.
How does CBD help with certain neurological disorders?
To understand the specifics of what we know about CBD and neurological disorders, we will now take a look at specific neurological disorders for which CBD has been investigated.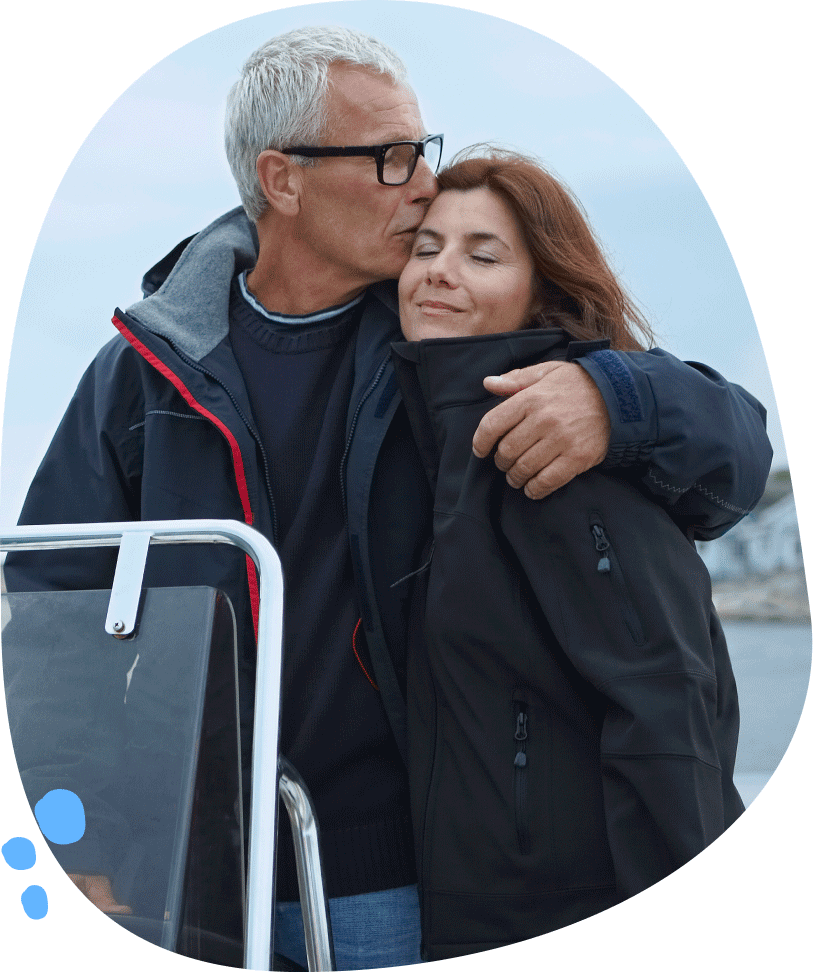 CBD has been demonstrated to alleviate muscular stiffness and pain levels associated with multiple sclerosis by lowering inflammation levels, as shown in research from 2018. The compound has been demonstrated to lessen fatigue associated with neurological illness by decreasing chronic periphery inflammation, which frequently results in hyperactivation of the vagus nerve.
Furthermore, while no detailed research exploring cannabis-derived products and mobility has been undertaken, it is possible that using CBD oil for neurological disorders can lead to improvements in the mobility of persons with multiple sclerosis based on indirect evidence of the compound's potential to alleviate symptoms that cause fatigue.
Because of the substance's neuroprotective and anti-inflammatory qualities, CBD could minimize the impact of some Alzheimer's symptoms, according to this 2019 study. Because Alzheimer's symptoms are exacerbated when the brain's immune cells cannot clear disruptive obstructions, cannabidiol could limit the condition's impact by decreasing inflammation in the afflicted regions.
Research on CBD for neurological disorders found the compound capable of restoring the cognitive deficiencies of mice with genetic susceptibility to Alzheimer's disease due to the compound's neuroprotective, anti-inflammatory, and anti-oxidative characteristics. According to the study, CBD may be especially beneficial for boosting face recognition and lowering social disengagement for those affected. However, more research is needed to clarify this.
Parkinson's disease is connected with diminished dopamine production and symptoms such as muscular stiffening, tremors, and delayed movement. Cannabidiol, on the other hand, has been proven to have antioxidant, brain-protective, and anti-inflammatory effects, which may be effective in treating Parkinson's disease.
Furthermore, as the Cochrane Library points out, human clinical trials on Parkinson's patients show that using CBD for neurological disorders could reduce anxiety and psychosis that often accompanies the disease while relieving other motor and non-motor symptoms. This is due to the compound's alleged anxiolytic and antipsychotic properties. More research is needed as with many of the disorders we will discuss.
Huntington's disease is a hereditary condition resulting in brain cell loss. The first indications are minor changes in mood or mental functioning, which progress to a loss of coordination and a loss of balance.
Unfortunately, there are limited studies on using CBD to treat Huntington's disease and mobility problems. However, because of CBD's anti-inflammatory effects, the molecule may be able to alleviate certain symptoms of Huntington's disease much as it does for Parkinson's and Alzheimer's.
Furthermore, as this Front Pharmacol study reveals, CBD's possible neuroprotective benefits might mean that this substance may be capable of, at the very least, delaying the emergence of the neurological condition.
5. Chronic Neuropathic Pain
Chronic pain is a typical symptom of several neurological conditions, and it affects many people with the most well-known neurological disorders. Neuropathic pain is frequently caused by severe damage to the central nervous system and is frequently treated with well-established pharmaceutical drugs.
However, as research into CBD's analgesic capability grows, more patients with severe neuropathic pain are looking to CBD-based treatments due to the compound's mild side effects. According to research on cannabinoids and neuropathic pain, leveraging CBD oil for neurological disorders can potentially reduce pain linked with neurological illnesses.
Epilepsy is a neurological disorder affecting the brain, with seizures as a side effect. However, as this 2019 research on the usage of Epidiolex (an oral solution of CBD) demonstrated, CBD-based medicines can potentially reduce seizure frequency in people with epilepsy. The anti-epileptic potential of the molecule may be owing to its neuroprotective action, which arises from its anti-inflammatory and antioxidant capabilities, according to the research report. It further says that CBD for neurological disorders therapy may benefit patients who have developed resistance to all standard anti-epileptic medicines.
Additional research shows that CBD-infused therapy may be able to lessen seizure activity related to Dravet Syndrome, a rare type of pediatric epilepsy.
The bottom line
Currently, the main promising breakthroughs, as you have seen, rely on CBD's capabilities as an antioxidant, anti-inflammatory, and neuroprotective molecule. Although more research is necessary to draw any conclusions, we can see that some research is demonstrating that CBD might be beneficial for certain neurological disorders.
Above everything, we always recommend starting with our experienced doctors and inquiring about whether you can add CBD safely into your routine.
Contact us to find out more
Conclusion
There is growing evidence to suggest that medicinal cannabis may improve the symptoms and quality of life of people who suffer from a neurological condition. Our experienced physicians are experienced in assessing individual cases and helping to determine whether medical cannabis could be an effective option. Please do get in touch with us to discuss whether medicinal cannabis may be a good option for you or a loved one.
Contact us
Questions about Medical Cannabis?
Look here.
Book an appointment with us!
Click below if you would like to make a booking with with one of our specialist doctors.
Book an appointment