Yes it is true. CBD oil is safe – safer than Paracetamol.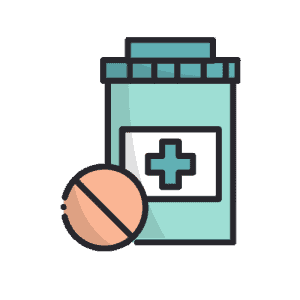 Paracetamol
The commonly available drug can be purchased anywhere, and yet has potential side effects, such as liver toxicity when taken in large quantity.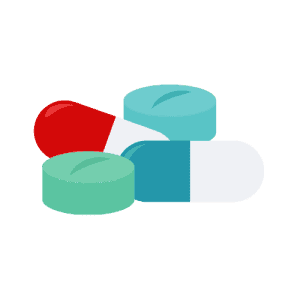 Overdosing
Ask any emergency department doctor, and they will tell you that Paracetamol overdose is a daily occurrence.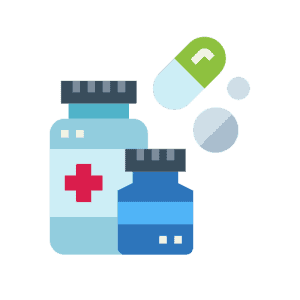 Readily available
This fact sheds some light on the different attitude we take to these products, how one is so readily available, and yet the other is so restricted.
This is not to say that the two are the same, or can be used interchangeably.
We are asking…
Why is there such a reluctance to use CBD oil?
Or any other medicinal cannabis product?
Is CBD oil safe and what are the side effects of CBD oil?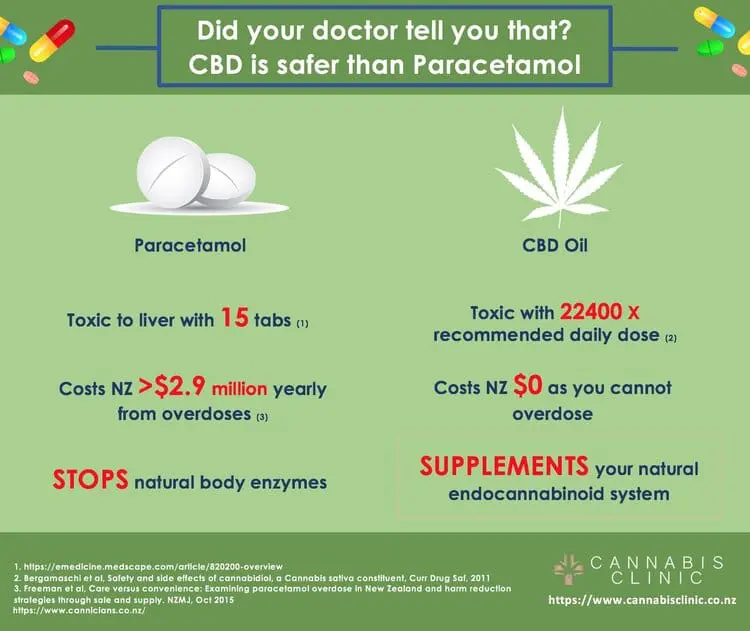 The Cannabis Clinic is here to help in the education process of all New Zealanders.
Our highly experienced cannabis doctors are ready to address the stigmas associated with medicinal cannabis, CBD and cannabis oil side effects.
Our mission is to help all Kiwis understand how safe medicinal cannabis is, learn about the very few possible CBD oil side effects, and to achieve better health and wellness.
Disclaimer – medicinal cannabis and CBD oil are unapproved medicines in NZ which means that there is no conclusive evidence for their effect, apart from Sativex. Many doctors do not routinely prescribe cannabis medicines. The above article was written for general educational purposes and does not intend to suggest that medicinal cannabis can be used to treat any health condition. Please consult with your healthcare provider.