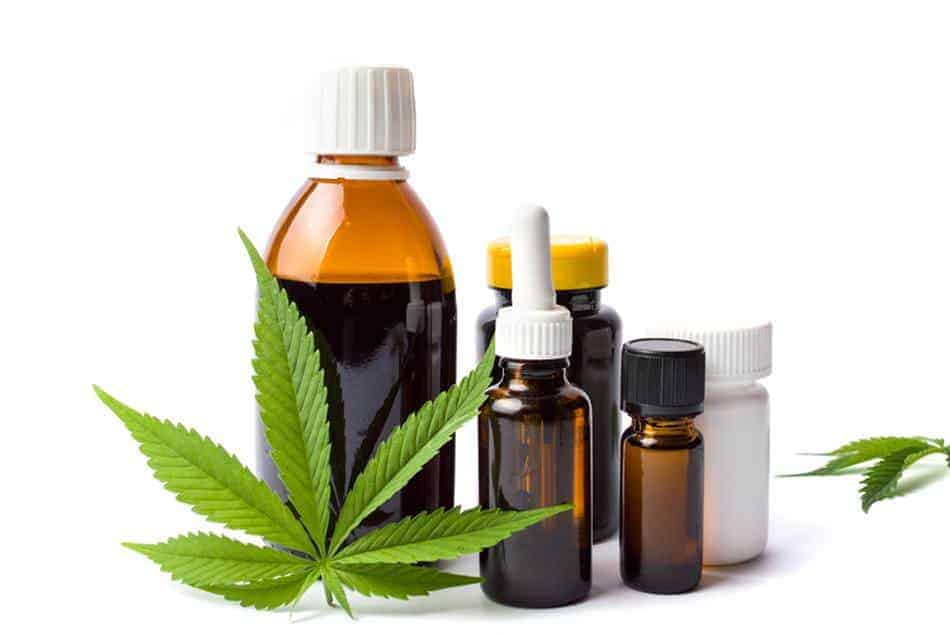 There are many CBD products that you may have found available online. However, chances are that you are struggling to find any information about CBD in New Zealand. Here, I discuss and help you understand some of the basics of medicinal cannabis products in NZ.
All CBD oil that is sold by prescription in NZ is imported from overseas suppliers. There are several companies operating in this space and these products are only by prescription at you local pharmacy with a script from your GP. These products generally contain between 10mg / ml of CBD and 150mg/ mL of CBD, and prices start at $100 per bottle. There are currently no NZ-made CBD oils available at present.
The weakest concentration of CBD oil currently on prescription in NZ is 10mg / mL of CBD and the strongest is up to 150mg / mL of CBD. Some products are full spectrum and broad spectrum, whilst others are CBD isolates. Most come in 25mL to 30mL bottles.
Apart from their strength, the main difference between these CBD oil products is their price. The stronger or more concentrated the bottle is, the more expensive it is likely to be. On average, a bottle of CBD oil will set you back around $200 to $250.
What Types of CBD Products are Available in NZ?
There are many ways that you can use CBD based products and not all are available in NZ. For example, online you may find oils, capsules, gummies, creams, balms, vapes and even CBD cannabis flower. In NZ, a doctor or cannabis expert is the best person to discuss with what might be suitable for you. They can help you understand your options and what the most suitable one for you might be.
Whatever your doctor prescribes, rest assured that all CBD products are non-psychoactive so you won't get high. It is important that your doctor chooses the right product prescription for you and at the right price. If you have any questions about your options of CBD products, please consult with us today.
Can You Buy CBD Oil
Made in NZ

?
No, NZ-made products are still currently under production. If your doctor prescribes you CBD oil then this is sourced from overseas suppliers to you. These are still high quality and effective plant based medicines.
We do expect local NZ-made CBD product options to become available once companies such as Cannasouth, Puro, Rua Bioscience, and Helius Therapeutics start local product production in late 2021/2022.
Although many of the above companies have licences of various types, they haven't had sufficient time to develop their growing and extraction facilities to complete this mission. This is because the Medicinal Cannabis Scheme only launched in April 2020 which allows the growing of cannabis for medicinal, and not research, reasons.
I recommend reading my article on CBD Oil for more information about CBD oil in NZ.
Apart from CBD oil, there are other various other types of CBD products you can consider using. You can read more below:
CBD Gummies –

Can I use them in NZ?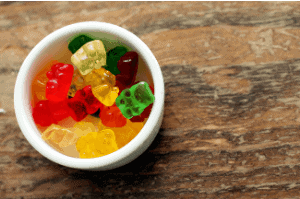 CBD gummies can be very helpful to take as part of your medicinal cannabis treatment plan, alongside your CBD oil. There are many reasons people like to use CBD gummies including; taste, children, convenience & cost.
Using CBD oil in this form is not ideal as it contains sugar and is processed. Where possible, CBD oil tinctures should be prescribed. But there are some reasons why you may consider a flavoured medicine.
Taste
CBD gummies are just nicer than CBD oil! The taste of CBD oil can vary depending on the carrier oil used, which is usually either hemp seed oil or MCT coconut oil. Using products with MCT coconut oil provides a milder taste.
Children
Parents find that it is a lot easier to get their child consume CBD gummies instead of CBD oil which has a unique taste, especially if it is based in hemp seed oil.
Convenience
it is much easier to have a CBD gummy at work or in the car when you are busy and travelling. Using oil requires you to carefully measure the dose and there is always the risk of spills.
Cost
CBD gummies are usually a cheaper option of getting the same dose of CBD.

Can You Buy Hemp Gummies in NZ?
Yes, but hemp gummies are likely to only contain hemp (seed) oil and not any CBD! Hemp gummies do not contain any CBD in them, as opposed to CBD gummies. Hemp oil contains healthy fat and is therefore a healthy addition to a balanced diet.
CBD Cream –

Can I use it in NZ?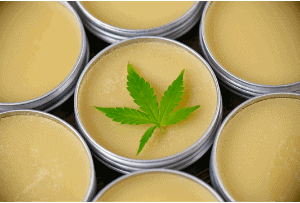 CBD cream is a great option if you want to use CBD on specific areas of your body, such as on a sore joint or a muscle. Or, you can use it over an area where you experience pain and discomfort, such as your lower back.
The best method of using CBD cream is to apply it directly to the painful area, do it multiple times during the day, and actively massage it in when doing so.
There is no maximum amount when using CBD cream because it acts only where you are placing it on your body and does not get into your blood stream.
You can also consider using CBD rollers, which are very similar to CBD cream but without the mess, thereby keeping your hands clean. Both cream and rollers contain CBD and can be very helpful.

If you have inflammatory skin conditions, such as psoriasis or eczema, I encourage you to try the cream on a small area of skin first to ensure it does not irritate it further.
Another option to consider here is to use CBD oil droppers to apply a few drops of CBD oil directly on your skin and rub it in.
CBD Flower –

Can I use it in NZ?
CBD flower for inhalation purposes is legal to be prescribed by doctors in NZ, however, there are currently no products available that meet the Ministry of Health requirements. We do expect this to change late in 2021/2022.
When referring to a flower product, I mean the cannabis flower that is dried and ready to be used through inhalation via a medical vaporiser device. This form of cannabis can be helpful when an immediate relief of symptoms if required.
CBD Vape Juice –

Can I use it in NZ?

CBD vapes (and medicinal cannabis vapes in general) can be used effectively when immediate relief of symptoms are required. These are more discrete and convenient than using cannabis flower.
A doctor is the best person to consult with to discuss if using inhaled medicines is suitable for your health conditions. You can consult with us or your GP.
CBD that is inhaled can work quickly because through your lungs, it can directly enter your blood stream. Whereas CBD oil taken by the mouth (orally) takes time to digest and enter into your blood stream. See the graph below which illustrates this difference: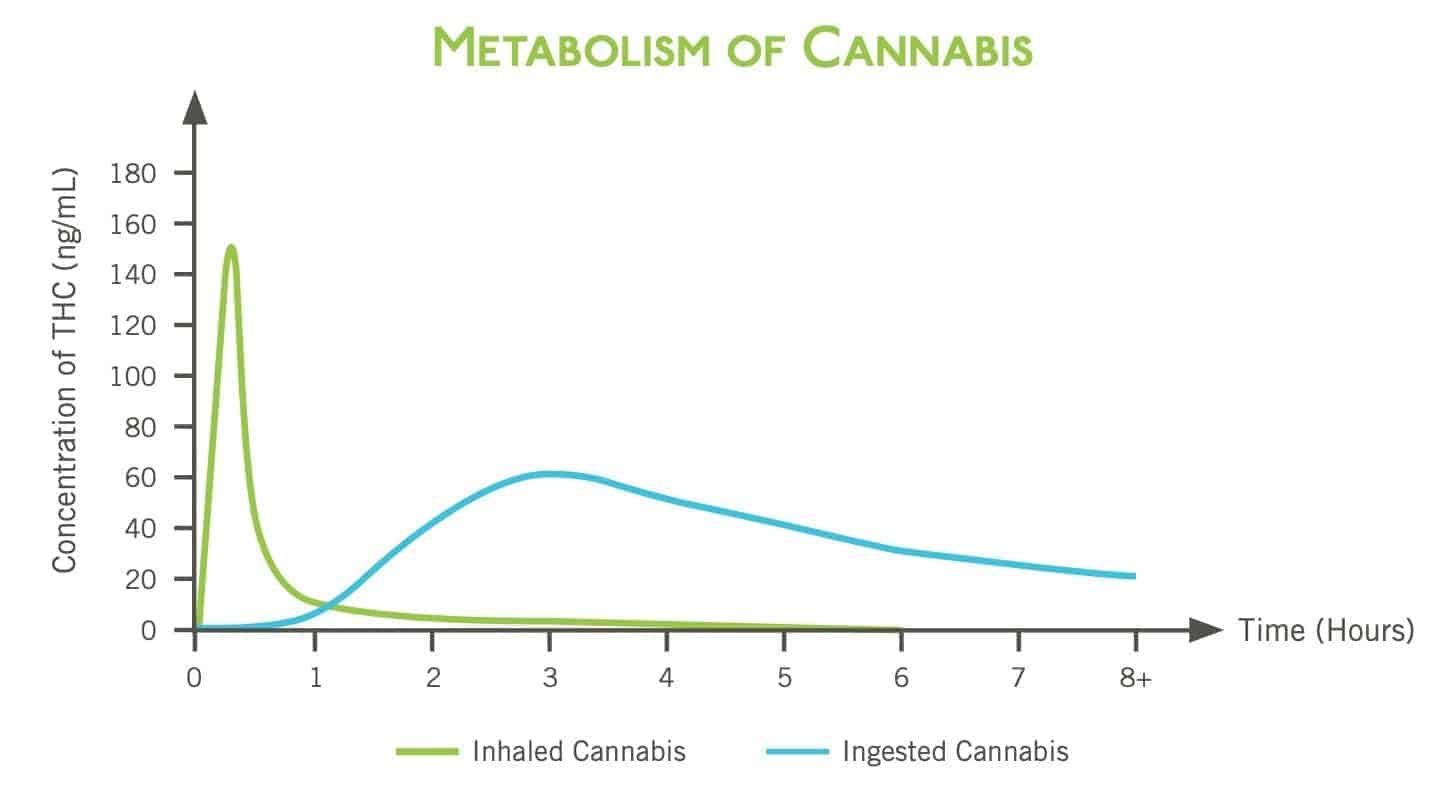 CBD oil and cannabis oil taken orally takes time to work and lasts longer whereas inhaled cannabis works immediately but for a short period of time. Combining the two methods gives you the best of both worlds. Image courtesy of Aphria.
Hemp Products in NZ – What Do You Suggest?
I suggest caution when purchasing from any NZ website that claims to sell CBD oil online or full spectrum hemp online. You just don't know what you are getting – many are labelled as "full spectrum hemp oil" and that is what they are, just hemp seed oil, which you can buy at the supermarket.
For those that do have hidden CBD oil, then it is unfortunately illegal, and in some cases, more expensive than legal prescription CBD products. There is also no quality regulation to ensure the safety of the product you or your loved one is using.
I also know it is very tempting when you see CBD oil being sold overseas for $30 or so, but unfortunately many of these products don't live up to their name and are ineffective.
Where Can I Buy
CBD Products in NZ

?
As a prescription-only medication in NZ, you can buy CBD products from your local pharmacy (with a script from your GP). Although legal in NZ, the range of medicines that have been approved to meet the quality requirements of MedSafe are only 4 product options.
I encourage you to follow-up with a professional doctor trained in medicinal cannabis to ensure you are being prescribed the correct dosage. If you start on CBD oil and do not notice an effect, it is important to either change the product you are using or consider using a THC product as well.
If you would like to speak to one of our experienced doctors please book a consultation today!
What Are The Best
CBD Products in NZ to use

?
When looking at the best CBD products and choosing the best CBD product for you, it is important to choose a product that is:
Full spectrum (or broad spectrum at least) – these are full plant extracts. Full spectrum means it has some THC (very tiny amounts) and broad spectrum means it has other cannabis compounds, but not THC. Some products are CBD isolates (also known as pure CBD). These also have a therapeutic role but are thought to be less effective.
Cost effective and has sufficient CBD to last you a good trial period.
Legal and not sold online without a prescription – these products are not only illegal, but you could be paying for an ingredient it doesn't contain (even though it's written on the label).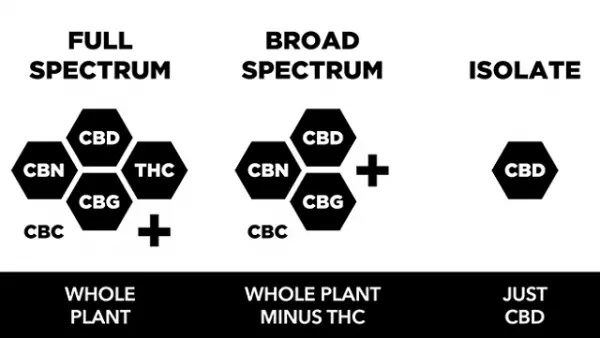 How Much Do
CBD Products Cost

?
The cost of CBD products does vary, and depends on the dose you are prescribed. If you use a CBD product intermittently, and only when you need, expect to pay $2-$3 per day. If you are using a product on a high daily dose, expect to pay up to $5-$10 per day.
I have found there is a lot of confusion out there regarding the total cost of a CBD product relative to the size of the bottle.
It does not matter how many mLs the CBD product is, all that matters is how many total mgs of CBD a product contains.
Conclusion
CBD products available in NZ are varied. Worldwide, CBD is available in a range from oils, creams and gummies. Buying CBD in New Zealand is limited to pharmacies only as it is a prescription medicine and how to choose the best product is extremely important.
If you are having difficulty discussing medicinal cannabis with your doctor, we will be more than happy to consult with you and start your journey.
Please share with us your experience of finding the right CBD products for you! We are always here to help.
Disclaimer – medicinal cannabis and CBD oil are unapproved medicines in NZ which means that there is no conclusive evidence for their effect, apart from Sativex. Many doctors do not routinely prescribe cannabis medicines. The above article was written for general educational purposes and does not intend to suggest that medicinal cannabis can be used to treat any health condition. Please consult with your healthcare provider.