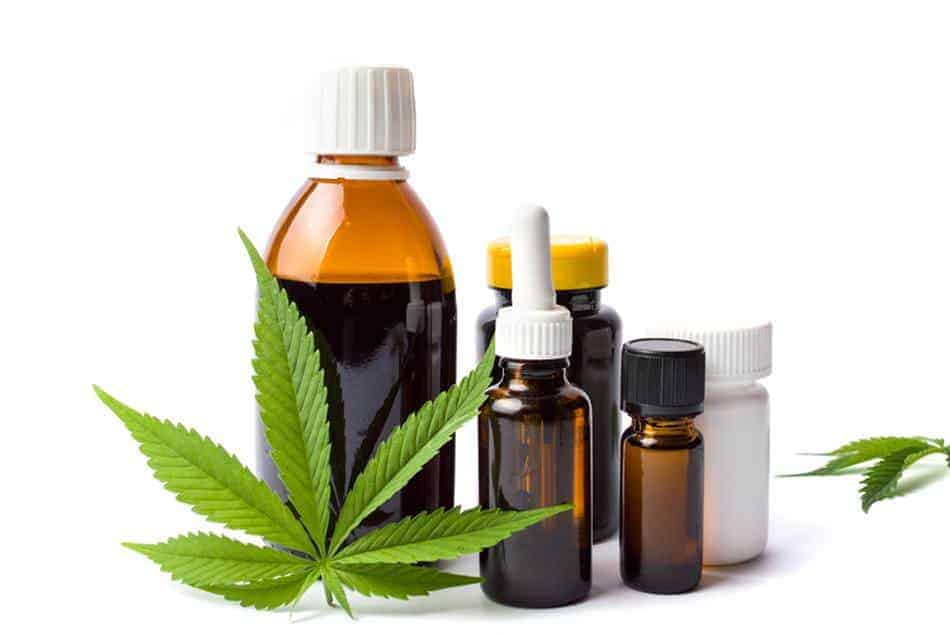 There are many CBD products available in NZ. However, chances are that you are struggling to find any information about them.
What CBD oil products are available?
Can I get CBD gummies?
Hemp gummies?
What about CBD cream? CBD vape juice?
How do I buy CBD products?
CBD Oil Products
Available in NZ

.
There are several companies who import CBD oil into NZ, these are: Medleaf, Tilray, Nubu Pharmaceuticals, Eqalis & Endoca. Products are between 10mg of CBD per ml and 150mg per ml and prices start at $100 per bottle. There are no NZ made CBD oils at present.

All are currently importing CBD oil at various concentrations and sizes from overseas. Their products originate from the USA, the UK and Switzerland.
The weakest concentration of CBD oil currently available in NZ is 10mg of CBD per 1ml and the strongest is up to 150mg of CBD per 1ml. Some products are full spectrum and broad spectrum, whilst others are CBD isolates. Most come in 25 – 30ml bottles.
Apart from their strength, the main difference between these CBD oil products is their price. The stronger or more concentrated the bottle is, the more expensive it is likely to be. On average, a bottle of CBD oil will set you back around $200 – $250.
Can you give me a product list?
Yes, to view available products, please visit The Dispensary. If you are unable to see these products, you will need to accept the terms and conditions to register on that page.
Although there are a range of CBD products available, it is important you choose the right one for you and at the right price.
If you have any questions about your options of CBD products, please contact us.
But please note, if you wish to buy a CBD product from The Dispensary, you must have a consultation with us first, or have a script from your own GP.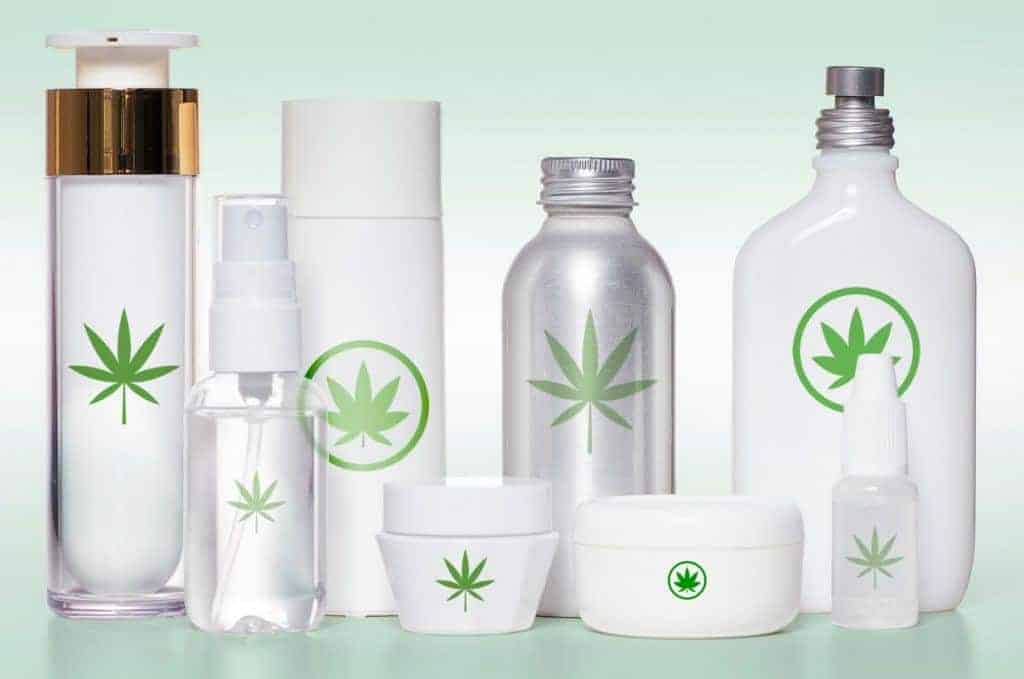 There are a range of CBD products available in NZ, including oils, capsules, gummies, creams and vapes.
All CBD products are non-psychoactive so you won't get high.
Can I Buy CBD Oil
Made in NZ

?
There are no NZ made CBD oil or medicinal cannabis products, they are all imported.
We do expect more CBD product options to become available once companies such as Cannasouth, Rua Bioscience, and Helius Therapeutics start local production in 2021/2022.
Although many of these companies have licences of various types, they have not had sufficient time to develop their growing and extraction facilities to complete this mission. This is because the Medicinal Cannabis Scheme only launched in April 2020 to allow the growing of cannabis for medicinal and not research reasons.
I recommend reading my article on CBD Oil for more information about CBD oil in NZ.
Apart from CBD oil, there are other types of CBD products available in NZ, read more below:
Can I Buy
CBD Gummies in NZ

?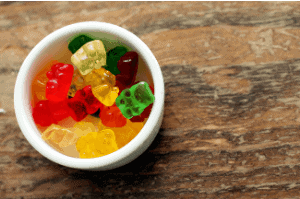 CBD gummies can be very helpful to take as part of your medicinal cannabis treatment plan, alongside your CBD oil. There are many reasons people like to use CBD gummies:
Taste
CBD gummies are just nicer than CBD oil! The taste of CBD oil can vary depending on the carrier oil used, which is usually either hemp seed oil or MCT coconut oil. Using products with MCT coconut oil provides a milder taste.
Children
parents find that it is a lot easier to get their child consume CBD gummies instead of CBD oil which has a unique taste, especially if it is based in hemp seed oil.
Convenience
it is much easier to have a CBD gummy at work or in the car when you are busy and travelling. Using oil requires you to carefully measure the dose and there is always the risk of spills.
Cost
CBD gummies are usually a cheaper option of getting the same dose of CBD.

Hemp Gummies in NZ
Hemp gummies are usually CBD gummies, but they may also contain hemp ingredients and not any CBD! So it is best practice to consume CBD gummies only, as you know you are getting CBD oil, as opposed to hemp seed oil which can be purchased from the supermarket.
Can I Buy
CBD Cream in NZ

?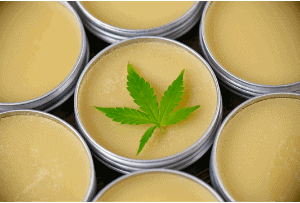 Yes you can! CBD cream is a great option if you want to use CBD on specific areas of your body, such as on a sore joint or a muscle. Or you can use it over an area where you experience pain and discomfort, such as your lower back.
The best method of using CBD cream is to apply it directly to the painful area, do it multiple times during the day, and actively massage it in when doing so.
There is no maximum amount when using CBD cream because it acts only where you are placing it on your body and does not get into your blood stream.
You can also consider using CBD rollers, which are very similar to CBD cream but without the mess, thereby keeping your hands clean. Both cream and rollers contain CBD and can be very effective.

If you have inflammatory skin conditions, such as psoriasis or eczema, I encourage you to try the cream on a small area of skin first to ensure it does not irritate it further.
Another option to consider here is to use CBD oil droppers to apply a few drops of CBD oil directly on your skin and rub it in.
Can I Buy
CBD Flower Products in NZ

?
Yes, CBD flower for inhalation purposes is legal to be prescribed in NZ, however, there are currently no products available. We expect this to change late in 2021.
Can I Buy
CBD Vape Juice in NZ

?

CBD vape juice is available in NZ but, once again, these are prescription-only products, so you will need to consult with us to be able to purchase via The Dispensary.
CBD vape juice can be a great product to use when you require the benefit of CBD oil quickly, such as in a panic attack and anxiety. CBD oil taken by the mouth takes time to digest whereas CBD oil inhaled works almost immediately.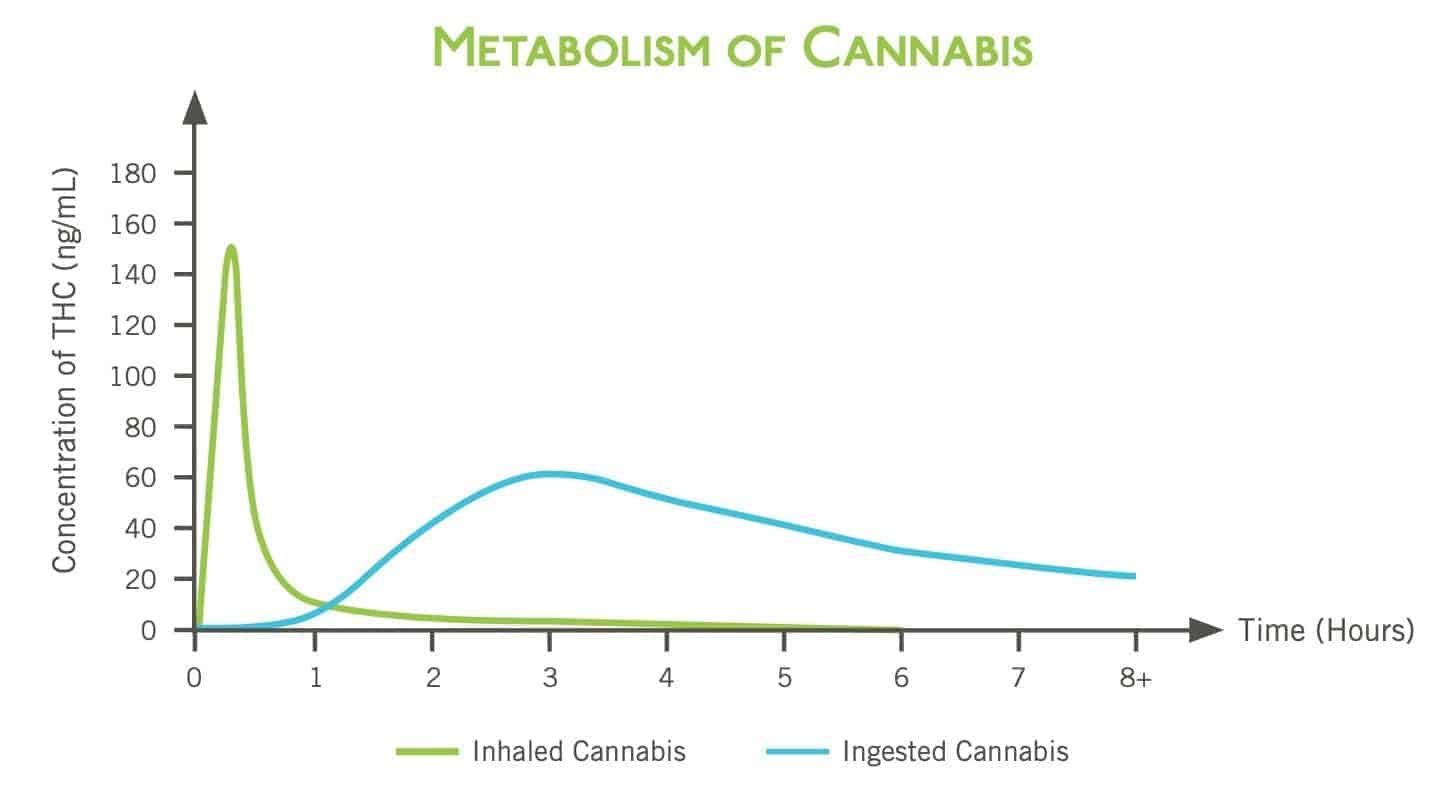 CBD oil and cannabis oil taken orally takes time to work and lasts longer whereas inhaled cannabis works immediately but for a short period of time. Combining the two methods gives you the best of both worlds. Image courtesy of Aphria.
Hemp Products in NZ – What Do You Suggest?
I suggest caution when purchasing from any NZ website that claims to sell CBD oil online or full spectrum hemp online. You just don't know what you are getting – many are labelled as "full spectrum hemp oil" and that is what they are, just hemp seed oil, which you can buy at the supermarket.
For those that do have hidden CBD oil, then it is unfortunately illegal, and in some cases, more expensive than legal prescription CBD products. There is also no quality regulation to ensure the safety of the product you or your loved one is using.
I also know it is very tempting when you see CBD oil being sold overseas for $30 or so, but unfortunately many of these products don't live up to their name and are ineffective. You simply cannot compare these products to their stronger pharmaceutical equivalent.
My recommendation is to stick with reputable, pharmaceutical-grade CBD products.
Where Can I Buy
CBD Products

?
Overseas, many of the abovementioned CBD products are available over the counter. However, as I've already noted, CBD products are a prescription-only medication in NZ.
When you use The Dispensary, you will be able to buy CBD products including CBD gummies, CBD cream, CBD vapes, and CBD rollers. However, as mentioned previously, you will need to consult with one of our medical specialists or have a script from your own GP.
And, whilst you can buy CBD products from your local pharmacy (with a script from your GP), it is important to note that their existing CBD product range is likely to be very limited.
Using the right CBD product is only the starting point. I encourage you to follow up with a professional to ensure you are being prescribed the correct dosage. If you start on CBD oil and do not notice an effect, it is important to either change the product you are using or consider using a THC product as well.
What Are The Best
CBD Products in NZ

?
When looking at the best CBD products in NZ and choosing the best CBD product for you, it is important to choose a product that is:
Full spectrum (or broad spectrum at least) – these are full plant extracts. Full spectrum means it has some THC (minute amounts) and broad spectrum means it has other cannabis compounds but not THC in it. Some products are CBD isolates (also known as pure CBD). These have a role but are thought to be less effective.
Cost effective and has sufficient CBD to last you a good trial period.
Legal and not sold online without a prescription – these products are not only illegal, but you could be paying for an ingredient it doesn't contain (even though it's written on the label).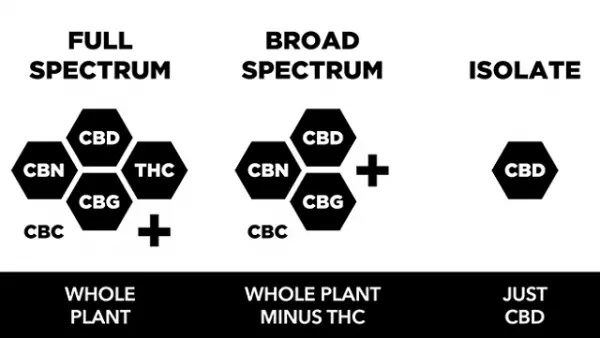 How Much Do
CBD Products Cost

?
The cost of CBD products does vary, depending on the dose you use. If you use a CBD product intermittently, and only when you need, expect to pay $2-$3 per day. If you are using a product on a high daily dose, expect to pay up to $5-$10 per day.
I have found there is a lot of confusion out there regarding the total cost of a CBD product relative to the size of the bottle.
It does not matter how many mLs the CBD product is, all that matters is how many total mgs of CBD a product contains.
Conclusion
CBD products available in NZ are varied and range from oils, creams and gummies. Knowing where to buy CBD products and how to choose the best product is extremely important.
To view the largest and most affordable selection of CBD products available in NZ, please access The Dispensary.
If you are having difficulty discussing medicinal cannabis with your doctor, we will be more than happy to consult with you and start your journey.
Please share with us your experience of finding the right CBD products for you! We are always here to help.