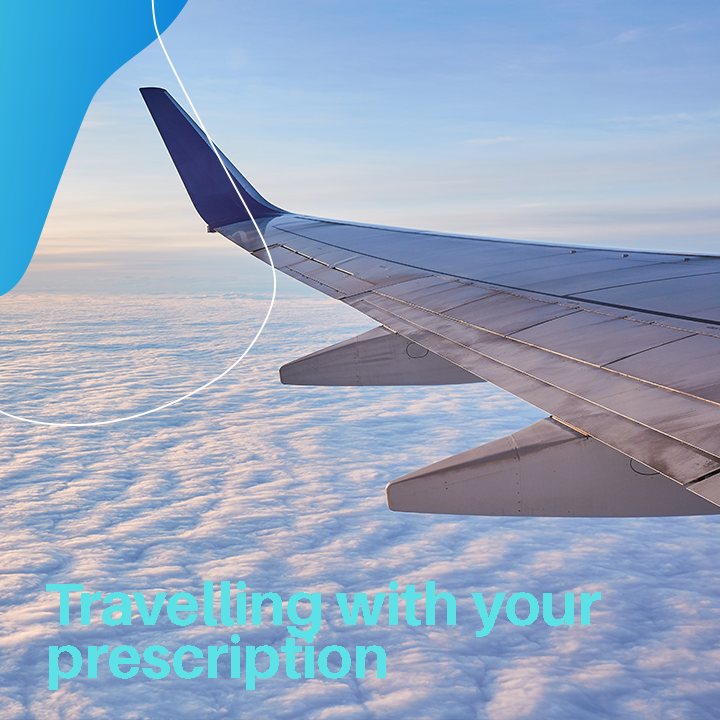 Listen to the automated AI version of this article here:
If you've incorporated medicinal cannabis into your health journey, you may be wondering what the laws and regulations are when travelling with your prescription medication. Despite being legal in New Zealand, there are a few things to consider before jetting off with your medication in tow.
Dr. Waseem Alzaher, our Doctor and medicinal cannabis expert advises "Travelling with medicinal cannabis around the world can be tricky because each country has its own rules. So make sure you investigate your destination (and layover) laws thoroughly".
Can I travel overseas with my medicinal cannabis prescription?
Covid travel restrictions are beginning to ease and planning an overseas trip is no longer a pipe dream. If you're dreaming of warmer weather and are starting to think about the next travel destination on your bucket list, there are a few things to consider before taking your prescription with you.
It's important to note that despite your medicinal cannabis prescription being legal in New Zealand, some countries don't make a distinction between medicinal and unlawful recreational cannabis which could get you into some unwanted legal trouble if you aren't careful.
What should I do before travelling overseas?
Before travelling with your medicinal cannabis prescription, we recommend that patients always contact the embassy of the country you wish to visit (and any layover destinations) to ensure you're acting in accordance with their laws. It's also a good idea to check your airline's medicinal cannabis policies to ensure you don't run into any unexpected issues when trying to board your flight.
Take these steps:
Research the medicinal cannabis laws in the country you wish to travel to and find out if medicinal cannabis is legal (this also includes any layover destinations).

Contact the local embassy of your destination to find out the most up-to-date information on their laws and regulations regarding travelling with a prescription from overseas.

Call the airline you are flying with and enquire about their medicinal cannabis policies.

Most importantly,

don't forget to bring all of your necessary documentation

with you. This includes, but is not limited to, your prescription medication, a letter from your doctor and information about your medical practitioner. Always bring your prescription medication in its original packaging. It's imperative that you have proof that your products are used for medicinal purposes, otherwise there might not be a distinction between possessing the products for medicinal versus recreational use. The documentation required will vary from country to country, so make sure you have everything required by your destination.
Can I travel to (and around) New Zealand with my prescription?
Since medicinal cannabis is legal in New Zealand, you are permitted to travel with it if you follow the parameters set by the Ministry of Health.
According to the Ministry of Health, if you are travelling, you may bring a medicinal cannabis product into New Zealand only if:
However, if you plan to travel by plane, to be safe we'd recommend calling your airline in advance to confirm their policies and avoid any surprises when you arrive at the terminal.
For more information, visit the New Zealand Ministry of Health's website.
Can I travel to Australia with my medicinal cannabis prescription?
In 2017, Australia legalised medicinal cannabis. However, travellers bringing medicinal cannabis from overseas need to be wary of the Customs (Prohibited Import) Regulations 1956 laws that may affect your ability to bring medicinal cannabis into the country.
According to the Australian Office of Drug Control, a traveller or their carer entering Australia can carry up to a 3 months' supply of therapeutic goods for the medical treatment of that person if the goods were prescribed by a medicinal practitioner. This exemption does not limit the country of origin for the prescription, but does require that the prescription is supplied to the person in accordance with that prescription (e.g. by dispensing through a pharmacist), and evidence of this can be gathered by the packaging and label on the therapeutic good.
The Office of Drug control's website states "A prescription is a particular form of medical documentation which is a higher standard of documentary evidence than the 'written authority' required for the personal import of non-controlled substances.
Medicinal cannabis is often provided in other countries by mechanisms other than a prescription, and such authorisations/provisions may not meet the requirements of the Customs (Prohibited Import) Regulations 1956."
This means that despite your medicinal cannabis provider being legally recognised in New Zealand, it may not meet the requirements of the Australian Government so it's important to check with the Australian embassy to see if your prescription fits the exemption requirements.
To complicate matters further, each Australian state and territory has different requirements so it is important you also check the destination state/territory health department before travelling into Australia.
For further information, visit the Office of Drug Control's website.
Where is medicinal cannabis legal?
Unfortunately, there's no one-size-fits-all answer when it comes to which countries have legalised medicinal cannabis, and the rules and regulations vary greatly from country to country.
Wikipedia has a comprehensive list of countries that have legalised medicinal cannabis, but we'd still advise contacting the local embassies of the countries you wish to visit to get the most up-to-date and accurate information on cannabis laws and regulations.
Sources: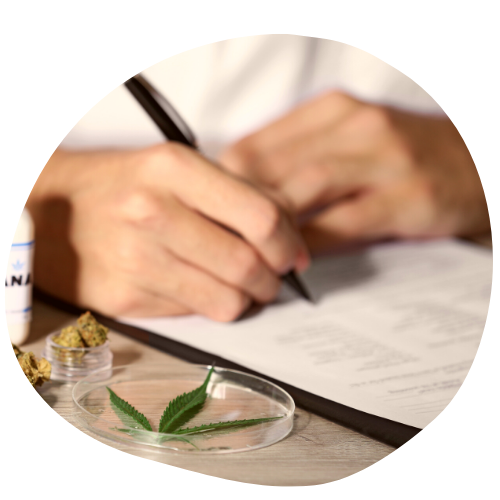 Do you have questions about travelling with your medicinal cannabis prescription?
Talk to our friendly team at Cannabis Clinic to learn more.
Disclaimer – medicinal cannabis and CBD oil are unapproved medicines in NZ which means that there is no conclusive evidence for their effect, apart from Sativex. Many doctors do not routinely prescribe cannabis medicines. The above article was written for general educational purposes and does not intend to suggest that medicinal cannabis can be used to treat any health condition. Please consult with your healthcare provider.