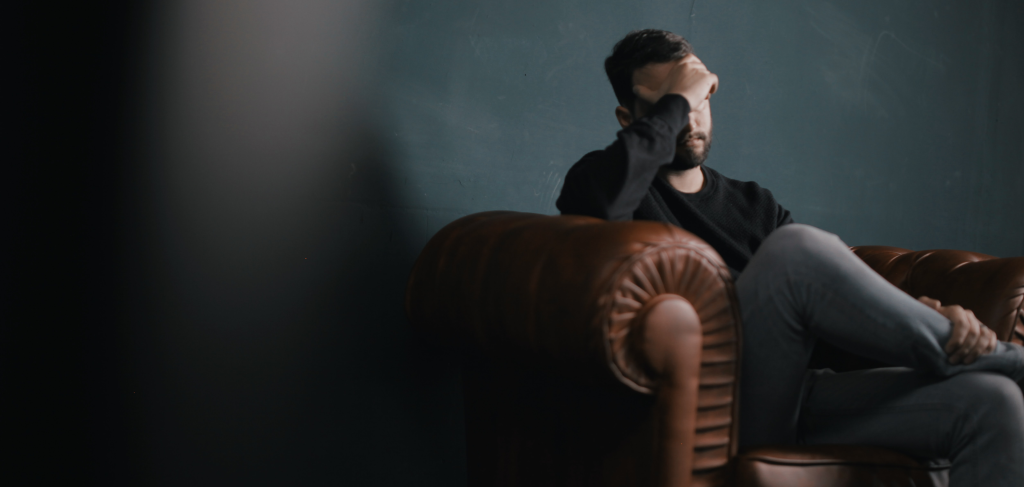 Listen to the automated AI version of this article here:
The Covid-19 pandemic has affected the world in many ways. With cases continuing to circulate in the community, it's likely that you or someone you know has been affected by the symptoms of long covid. For people suffering with long covid symptoms, some studies indicate that medicinal cannabis may be useful to help manage symptoms. If you'd like to learn more about  medicinal cannabis and long covid treatment, our blog post will cover some of the common questions and concerns.
Is it safe to use my prescribed medicinal cannabis while I have covid?
If you are suffering from long covid, you may be experiencing symptoms like chronic fatigue, anxiety, pain, brain fog and loss of memory/concentration and changes to the body's autonomic system. While there is currently no known cure for long covid, medicinal cannabis products may help manage or mitigate symptoms in some patients. We'd recommend talking with our expert doctors about the symptoms you are experiencing and they'll be able to give you a personalised recommendation of the products and dosages to implement to safely tackle your symptoms.
How might medicinal cannabis manage long covid symptoms?
CBD may help strengthen the immune system and reduce inflammation, enabling people to manage their symptoms and achieve a better quality of life.
In February 2022, a medicinal cannabis patient named Kyle Esplin helped inspire a landmark UK long covid clinical trial, due to the success he had with treating his post-viral fatigue syndrome with medicinal cannabis products. Like long covid, post-viral fatigue syndrome also has no cure. 
Following his diagnosis, Kyle took his health into his own hands and spent a decade researching natural treatment options for his condition. After discovering medicinal cannabis, he started taking CBD oil daily and explained that it felt like it "turned down all his symptoms" which enabled him to slowly build his strength back up while maintaining a healthy diet and incorporating exercise. 
"The inflammation, pain and fatigue and other symptoms all stem from the unnecessary immune response, so when you turn down the inflammation, it turns down the volume across all of those symptoms too."
In 6 months, Kyle was able to regain his health and believes the current long covid  study may offer hope to people suffering with long covid symptoms which are often similar to the symptoms of post-viral fatigue syndrome. 
"The more I looked into the research the more it made sense, that modulating the endocannabinoid receptor system was the way forward to restore health and wellbeing,"
You can find out more about Kyle's story here.
Can cannabis prevent Covid? 
According to a recent study titled 'Cannabinoids Block Cellular Entry of SARS-CoV-2 and the Emerging Variants', findings indicate that cannabinoids could be used to block Covid-19 virus from entering the cells in our bodies, having the potential to prevent or treat certain strains. However, research is still very early and limited, and more clinical trials are needed to affirm this. Due to the lack of clinical studies, we would advise you to follow the Ministry of Health's advice around treating and preventing Covid-19.
Find out more about the Ministry of Health's health advice for Covid-19 here: https://www.health.govt.nz/covid-19-novel-coronavirus/covid-19-health-advice-public. 
What results can I expect?
Covid and medicinal cannabis products affect people differently – some people may be able to manage their symptoms quickly, and whilst for others, they may not see any changes at all. It's important to discuss your symptoms with your doctor prior to incorporating medicinal cannabis on your health journey and continue to track how you are feeling. Our expert doctors and nurses are happy to help create a bespoke treatment plan for you and discuss any questions or concerns you may have.
Looking to the future…
Quote from Dr Waseem:
"It is truly amazing to see clinical trials of CBD to treat long covid starting to happen. We are beginning to see ongoing research of this new medicine which will start to build up an evidence base for doctors."
There is still a lot of research to be done in this space, including clinical studies to investigate the efficacy of medicinal cannabis products for the treatment of long covid. As more studies are completed, we'll be able to confirm whether this type of treatment is a good option for the right candidates. 
However, since long covid symptoms are often similar to a range of common health conditions that may be managed with medicinal cannabis, it may be worth reaching out to see if giving this treatment a try could be right for you.
We hope that you have learnt more about managing COVID with cannabis. Book an appointment with one of our experienced doctors to discuss whether medicinal cannabis is right for your medical journey. 
REFERENCES
Disclaimer – medicinal cannabis and CBD oil are unapproved medicines in NZ which means that there is no conclusive evidence for their effect, apart from Sativex. Many doctors do not routinely prescribe cannabis medicines. The above article was written for general educational purposes and does not intend to suggest that medicinal cannabis can be used to treat any health condition. Please consult with your healthcare provider.