Without a doubt, cost is the the biggest barrier to prescribing CBD oil in New Zealand.
In this article, we will discuss how much CBD oil costs and what you, or your loved ones, can do to make your medicinal cannabis treatment as affordable as possible.
How Much Does CBD Oil
Cost in NZ

?

CBD oil pricing does vary depending on the product prescibed by your doctor, and its concentration (or strength). For most of our patients, a daily cost of $3 – $7 is the average. A medium-sized bottle of CBD oil is usually priced around $200. This will usually last around 5-6 weeks.

For THC products, the cost is significantly less and is usually $1 – $3 per day, as long as the doses used are low to moderate. Yes that's right, the cost of THC is lower than the cost of CBD!
An approximate cost guide for CBD oil in NZ
750mg: $60 – $80

1000mg: $80 – $100

1500mg: $120 – $150

2000mg: $170- $190

2500mg: $190 – $250

4500mg: $300 – $400
Can you tell me the cost of specific CBD Oil products?
Once you become our patient, our doctors can advise you on specific product costs due to legal reasons for disclosing this information publicly. Generally speaking CBD oil product cost depends on its concentration or strength. Some will have a lower price because they have a low concentration of only 10mg CBD in 1mL, while others are very concentrated up to 150mg per 1mL and the pricing for these products is consequently higher.
There are various companies currently importing CBD oil into New Zealand. Although some companies, such as Cannasouth and Helius Therapeutics, are planting and getting ready to produce locally, none of the existing CBD prescriptions are NZ-made. They usually originate from the USA, UK or Switzerland. We expect NZ-made products in late 2022 or 2023.
The cost of CBD oil is not based on the bottle price.
It is important to not confuse the price of specific CBD medicines based on the size of the bottle in ml. A product with a higher volume does not always mean that it contains more CBD than a small bottle. It is important to consider how much CBD is contained inside the product instead. It is much better value to be prescribed 1000mg of CBD at $100 than to be prescribed 500mg of CBD at $80. Hence why it is important to consider the daily cost of use, a value we discuss during the consultation process with our doctors.
All medicinal cannabis and CBD oil products are unapproved medications.
All medicinal cannabis products (except for Sativex) are considered unapproved products under "section 29" of the Medicines Act. Medicinal cannabis is definitely legal, but just not approved for the treatment of any particular health condition, and therefore, cannot be advertised at all.
To give you an example, Paracetamol is approved for pain, but not for asthma. Therefore, it can be advertised as a medicine for pain, but not for asthma.
Medicinal cannabis is available and legal, but not approved, meaning that it cannot be advertised. That's why it is hard to find specific product and costing information online.
However, to view the current list of quality approved cannabis products, you can do so by clicking here.
How Much Does THC Cost?

The cost of THC is $1-2 per day, depending on the dose you use. THC bottles are $190 – $250, depending on their concentration.

There is currently a limited selection of THC products available to prescribe.

With the right product to suit your needs and using the correct doses, THC is quite affordable to maintain long term. If you are currently using Sativex then please consider speaking to your doctor about other more affordable options.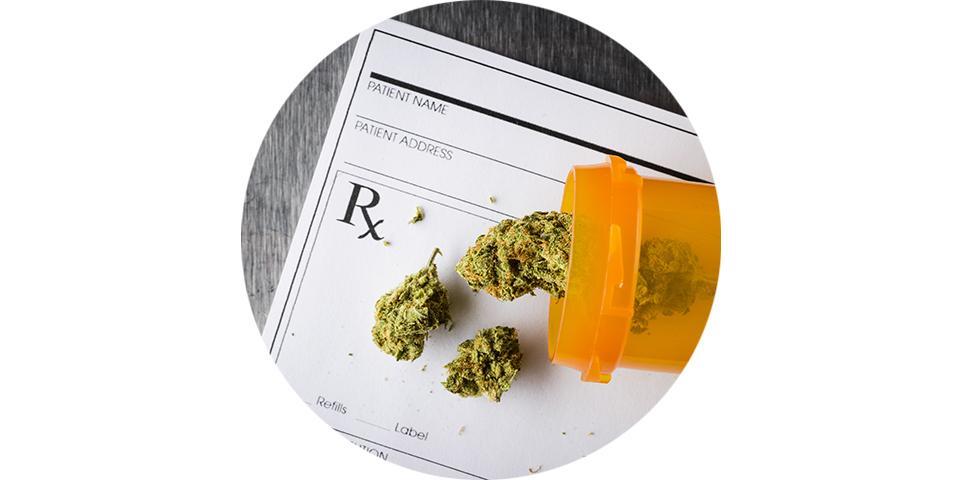 CBD Oil
Prescription Cost

.

The cost of a CBD oil prescription is the cost of the consultation to see your doctor. It is helpful to read and have some background information about how to talk to your doctor about medicinal cannabis or ask for a prescription.

The costs of repeat prescriptions from your GP can add up over time however. For example, most clinics charge about $15 – $20 for repeat prescriptions and therefore over the year you could pay up to $240 just in repeat fees alone. That is the cost of a CBD oil bottle.

Remember, the cost of the prescription excludes the product so finding the right way to get an affordable product is also important.

At the Cannabis Clinic, our pricing of consultations for a CBD oil prescription start as low as $99 and our follow-up consultations start at $35. We do not charge you any repeat script fees.

Book Now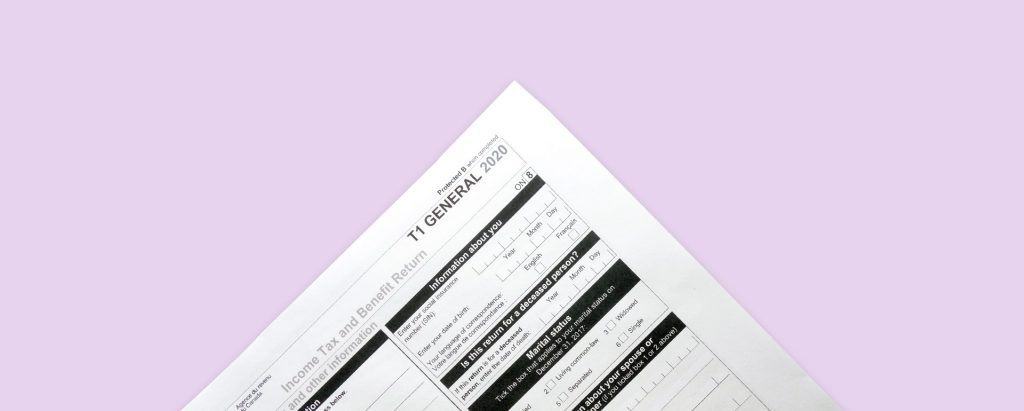 Will Health Insurance
Pay for CBD Oil

?

Private health insurance may cover your CBD oil cost! Although we are not an affiliated Southern Cross clinic just yet, we have had success with patients claiming their costs with them and various other providers.

Do check your policy fine print, as your cover may not include unapproved medications (such as medicinal cannabis) but only the GP or doctor consultation cost. If you need any help with your insurance or clarification, let us know.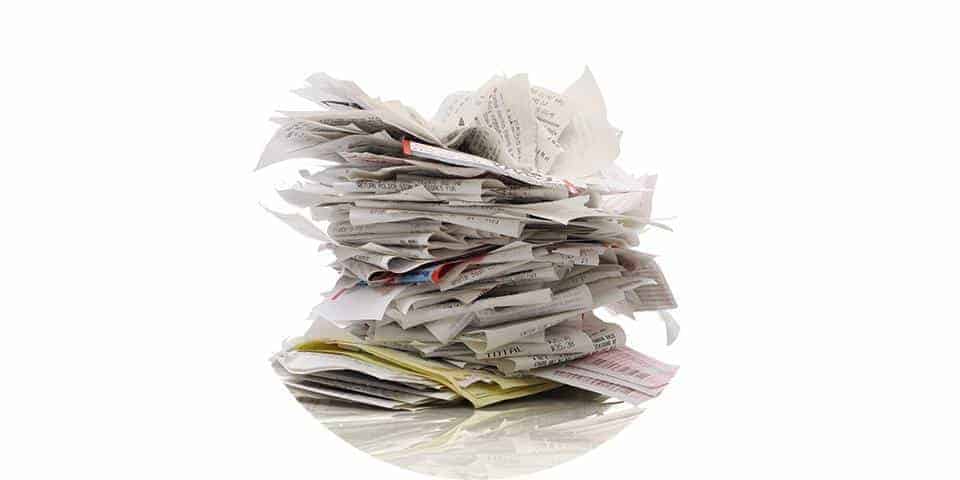 Affordable CBD Oil –
How Can I Save Money & Reduce Costs

?

Having helped thousands of people throughout NZ, we know exactly how you can save yourself money while using CBD oil and medicinal cannabis products.
Here are our 9 tips to help you save money: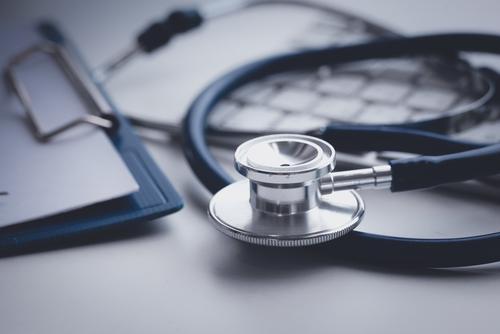 1.
Find a Willing and Experienced Doctor at an Affordable Price

.

The last thing you will want to do is pay for multiple consultations with a GP who you are not sure has any experience in prescribing medicinal cannabis.

We also hear from a lot of our patients that their GPs are not willing to consider medicinal cannabis and CBD oil as a treatment option. Most GP consultations are around $20 – $70, depending on where you live. After two to three GP consultations, the costs can start accumulating.

If you require THC in your treatment, an experienced doctor is even more important. THC is an important element to help in possibly trying to support in the treatment of chronic pain, insomnia and various other health conditions.

If your doctor needs to refer you to a specialist before being willing to prescribe THC, you could end up waiting months just for the specialist appointment. Alongside multiple doctor and specialist visits, you still may not end up with a prescription.
2.
Determine Which Medicinal Cannabis Product Will Suit You Best

.
If you have never tried medicinal cannabis and are wondering if it may help, I recommend you start off with a small bottle of CBD oil. This is a great way of testing the waters and seeing how it works for you!
If you have already been using CBD oil or THC, and you know it works for you already, I would do the opposite and invest in the bottle with the highest total amount of medicinal cannabis. While the up-front cost will be higher, the daily cost will be lower.
For example, with a bottle that has a total of 1000mg CBD oil, a daily dose of 50mg will cost about $7/day. With a 2500mg bottle of CBD oil, this is reduced to about $5/day.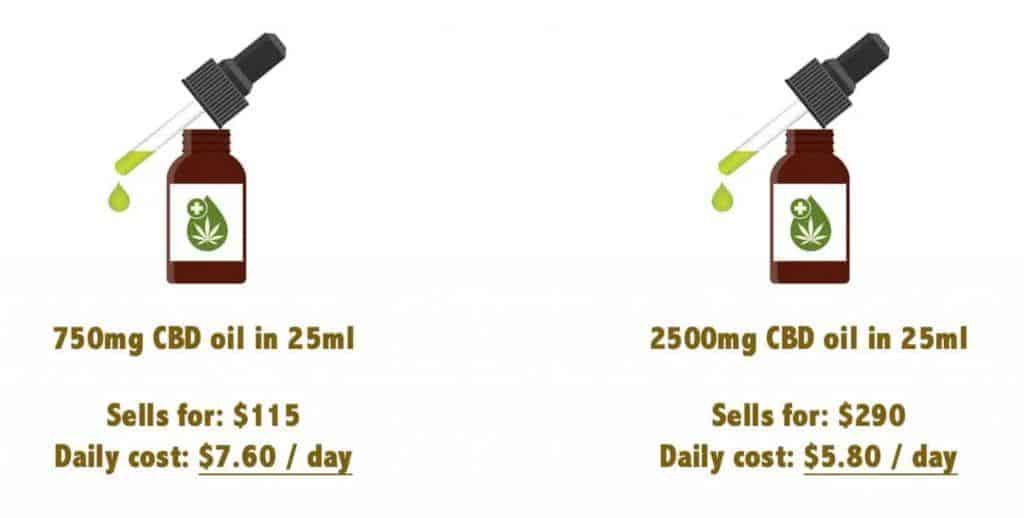 Choosing the right CBD product to use long-term is really important. It is easy to be tempted by cheaper looking bottles which will work out more expensive in the long run.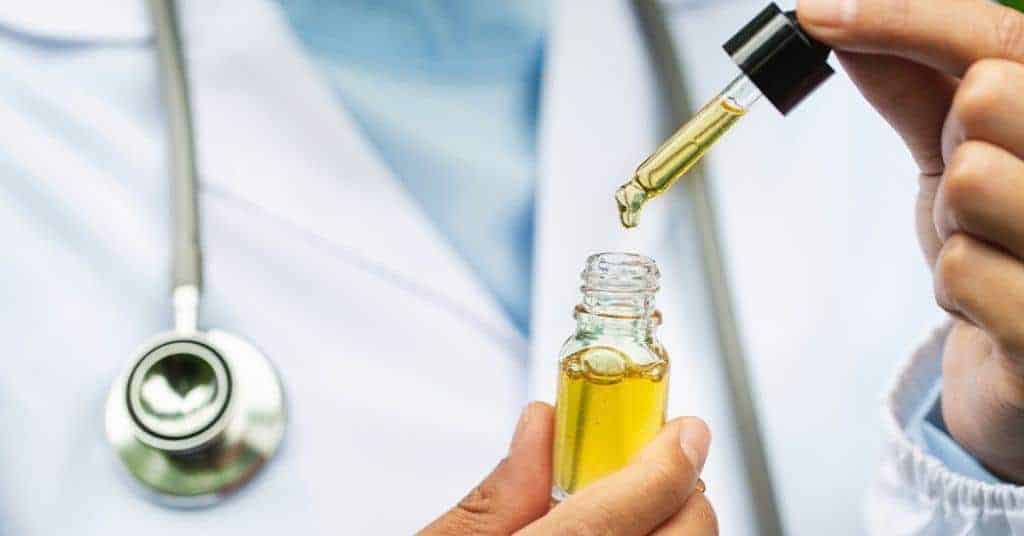 3.
Find the Best Place to Buy CBD Oil

.

Once you get your prescription from your GP, your local pharmacy can order the product on your behalf. Depending on where you live, the price may fluctuate, and delivery times can be unpredictable. We have also had patients being offered almost double the price of what another pharmacy would charge! Alternatively, if you become one of our patients we can dispense your medication through our pharmacy, ensuring you are only charged a fair price.
4.
Consider Paying for The Product Over Time

.

It is much harder to commit to paying $300 upfront, but much easier to pay $37.50 every week for 8 weeks.

Consider the use of payment plans for your medicinal cannabis needs, which allows you to pay for consultation or products over time. Ensure you are able to meet these monthly repayments first.

We are proud to offer you HealthNow as a payment option for your costs with the Cannabis Clinic.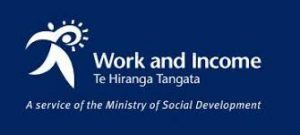 5.
Consider ACC and the WINZ Disability Allowance subsidy

.

We have had some success in helping our patients get additional financial support from WINZ via a disability allowance to support the ongoing cost of their medicinal cannabis use. While the result is dependent on your case manager and specific situation, it is possible.

Although a positive outcome cannot be guaranteed, and the cover may not be for the full cost of the product, it is definitely worth a try.

TIP 1: It helps to have the right documentation and supporting letters from your doctor. We provide supporting letters to our patients, alongside filling out the relevant paperwork. This helps your case manager in approving your case.

TIP 2: What also really helps is a trial of CBD oil and noticing a benefit from it before applying. That way, your case manager knows that the treatment you are on is actually working and helping you. Back that up with a signed doctor's letter and your chances of success here is increased.

While claiming on ACC is also possible, unfortunately we have found them harder to deal with. The good news is that we are hoping this will change over time and with more work from the industry collaboratively, we can expect better results in the future.
6.
Make Sure You Are Taking Your Correct CBD Dose

.
Every day I see patients taking the wrong dose of their medicinal cannabis medication and this can be costly over the long term. I know you are very keen to get started and to see a benefit, but remember that using too much means the costs can quickly get out of hand.
I always recommend a very gentle and slow approach to using medicinal cannabis, especially CBD oil. This advice is even more relevant for conditions such as PTSD and anxiety, where the effect may not be so obvious immediately.
We usually start at 25mg/day and increase it slowly over a period of time.
Stopping at the right dose when it starts to work is the key. The last thing you want to be doing is using a high dose (at a higher cost), when a smaller dose would be giving you the benefit you need.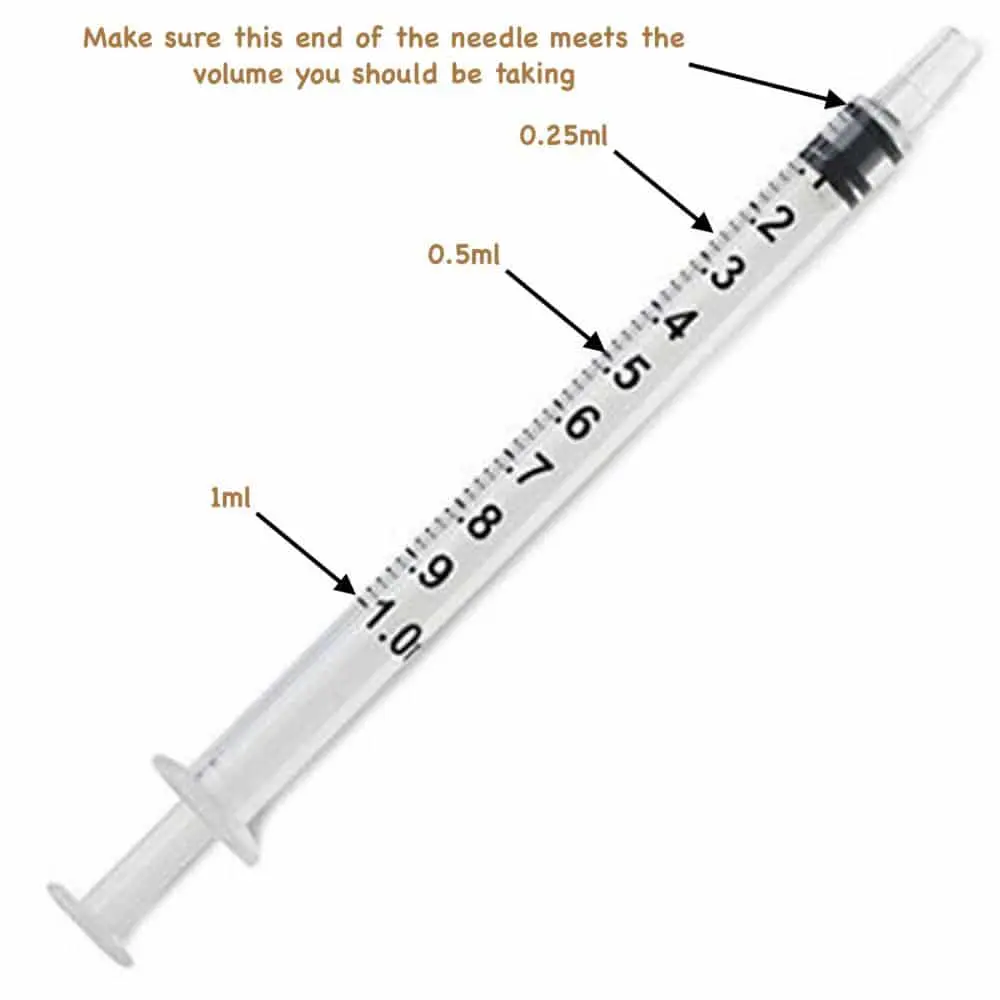 Dosing is really important to get right and mistakes are very common. Instructions like this for our patients are critical in ensuring that you take your medicine at the correct time and in the right amount.
Confirming your dose is extremely important for CBD oil because most products are in liquid form and converting how many mL (and drops) to the mg per dose can be confusing. Double and triple check. If you are unsure, please ask.
7.
Don't Use It If You Don't Need It

.

Using your product only when you need it is important to avoid wasting it. This can be tricky with CBD oil as it sometimes takes regular use for 2-3 weeks to see an effect.

But for THC, the results are usually much quicker and it can be used on a "as needed" basis, as opposed to daily.
8.
Make Sure You Are Using Affordable THC Products
If you are using Sativex, chances are you are paying up to $1000 per pack for your product. This is not sustainable long term.
Using other THC products may be a much more affordable option, with most bottles costing $190 – $250.
Also, it is important you choose the correct bottle for your needs. The products vary in concentration and cost per day.
If you cannot arrange this through your own GP or they do not have this expertise, please book in with us so we can help you.
9.
Apply for Cannabis Clinic Help

.

This is a program we are developing to help those in most need (WINZ or community service card holders) be able to access medicinal cannabis treatment plans at the cheapest price possible. Once launched, we will update this section on our website.
Conclusion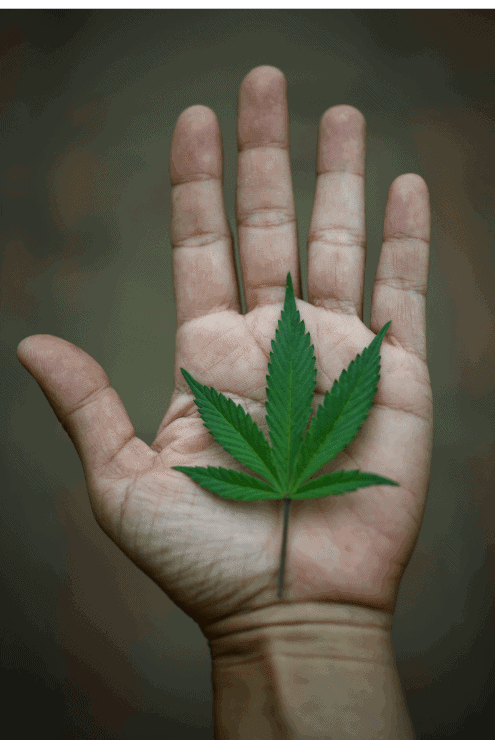 The cost of CBD oil and prescriptions can get expensive if you are not on the correct treatment plan and taking the right dose, but it does not need to be unaffordable. With various smart choices, as well as the right advice, you can be one step ahead in making sure your money is well spent!
If you have a story to share or a question to ask, we would love to help below.
Disclaimer – medicinal cannabis and CBD oil are unapproved medicines in NZ which means that there is no conclusive evidence for their effect, apart from Sativex. Many doctors do not routinely prescribe cannabis medicines. The above article was written for general educational purposes and does not intend to suggest that medicinal cannabis can be used to treat any health condition. Please consult with your healthcare provider.