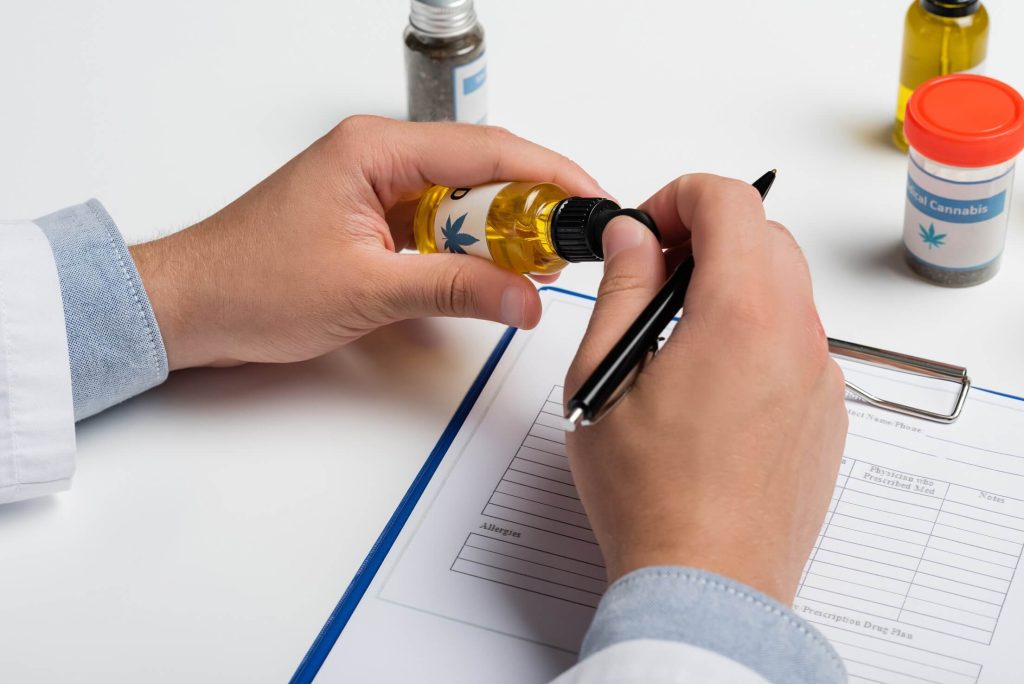 Listen to the automated AI version of this article here:
Many of our patients tell us they have had their doctor refuse outright to prescribe CBD oil, stating that medicinal cannabis does not work. In this article, I want to show you how to ask for a CBD oil prescription from your doctor to give you the best chance of success. And, what to do if they refuse to prescribe.
Can My Doctor Prescribe CBD Oil?
Yes, your doctor can prescribe CBD oil in New Zealand.
In fact, any registered doctor in New Zealand can prescribe CBD oil for you. The difficult part is finding someone knowledgable and experienced enough to help you get the right product (at the right price), and adjust your dosing and treatment plan as required.
In my experience, getting a prescription is only half the problem solved. Quite commonly, we have patients who previously have had the wrong products prescribed and at the wrong doses. Then people wonder why it isn't working!
NZ has a small range of products currently that have been quality approved by the Ministry of Health. When it comes to understanding CBD oil, there are many types you may find online – such as full spectrum oils, broad spectrum products, isolates, inhaled products and even gummies and creams. Which one will work best for you? It is important that you only use medical grade products for your health requirements.
Our experienced doctors can help with any questions you might have. You can make a booking here.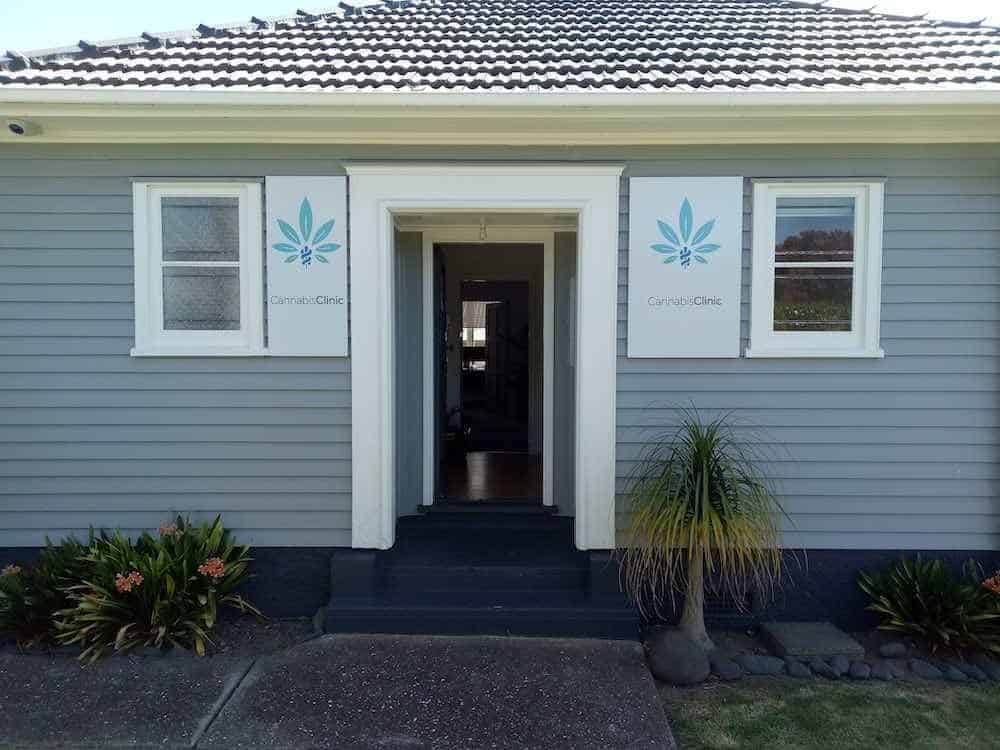 How Should I Approach Talking With My Doctor About CBD Oil?
Speaking to your doctor is a great idea. However, in our experience, their response could go either way!
For your GP appointment, I recommend that you follow my five tips below to help. Remember, your doctor is short on time and any help you can provide beforehand will make their job much easier.
1. Email your GP first
Yes, you can give your doctor a heads up before your appointment. I always find it very helpful to know what an appointment is about beforehand. It gives time to prepare and gather thoughts.
I suggest you email your GP beforehand and tell them that your intentions. This will give them a chance to make up their mind about it. Otherwise, if you put them on the spot, they will be naturally more inclined to refuse.
At the end of the day, you are asking them to make a legal prescription which they are legally liable.
If your GP is outright against it, at least you will know beforehand, before wasting your time and money in the consultation.
2. Book a double appointment
The most challenging part of your doctor's job is time management. Help them help you by paying a little bit extra to make the appointment twice as long. This will make your doctor more relaxed and less rushed in the consultation. Being more relaxed will help them consider the topic in greater detail.
They will also likely not know much about CBD oil and medicinal cannabis in general so will need to invest some time reading up about it, as well as finding out about the legal situation in New Zealand.
3. Bring written information to support your request
If you are the only source of information about CBD oil, your doctor will likely struggle to issue you a prescription. Bring written material from reputable sources to support your case. There are many resources available online.
The Cannabis Clinic has it's own version of a medicinal cannabis pack you can take to your GP. This is our favourite means as it is written specifically for doctors in New Zealand. It tells them exactly what they need to know about prescribing CBD oil to you. It describes the interactions and important medical information your GP will be looking for.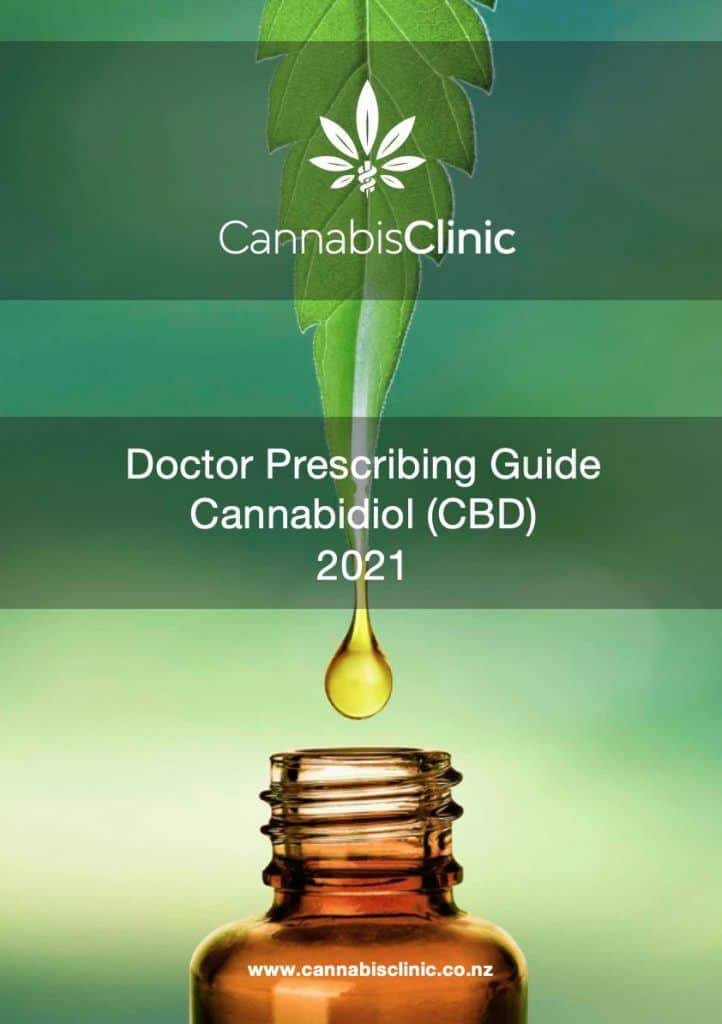 You can also check the Bpac guide to Medicinal Cannabis oil. It is useful, but unfortunately, it is outdated and lacks sufficient detail.
4. Understand that CBD oil is an unapproved medicine
One issue which may concern your GP about prescribing CBD oil for you is that it is an unapproved medicine. This basically means that, whilst legal, there is no proven research yet which confirms that CBD oil is a treatment for any particular health condition.
To give you an example of an approved medicine, it is well known that the medicine called Cilazapril is used to lower blood pressure. It is approved for that condition.
This is relevant to you because it means that, to make your prescription fully legal, you need to sign an informed consent form stating that you are aware of this.
Make sure you take a copy of the informed consent form here when you have your consultation.
5. Help your doctor
Even if your doctor is happy to prescribe CBD oil for you, they may not know about the products and or what to write on the prescription.
My suggestion is bring the information with you to your appointment. Alternatively, you can get them to contact us.
My GP Refuses to Prescribe CBD Oil. What Should I Do?
I know how frustrating that can be! You know CBD oil may possibly offer you some health benefit and relief but your doctor just refuses, saying it is not proven, or that he/she is uncomfortable with it.
Unfortunately, this is a question we get asked too often. You may find that your doctor has a strong stance against CBD oil in general. If you have done the above steps, there is not much you can do. But you still have options.
Try the following steps:
1. Talk to your specialist
If your condition involves hospital-based specialists, email them to ask if they would consider prescribing you CBD oil. You may find you get a totally different opinion or response! Every doctor's opinion and perception are different, and while some aren't doctors that prescribe CBD oil, others are would be happy to!
2. Consult a second GP
If your clinic has multiple GP's, ask if you can talk to the other doctors to see if they would have a different opinion about it. You may be surprised and find a doctor who prescribes CBD oil in NZ.
3. Change GPs
This is not an ideal situation for you but if you are desperate to try cannabis oil then changing to a GP who you know beforehand is open minded about it may be a sensible solution.
If you plan to do that, I strongly encourage you to inform your GP so that they are aware. This alone may change their mind about prescribing CBD to you when they see how determined you are on finding a doctor who would prescribe CBD oil.
4. Consult with the Cannabis Clinic
We exist to help those patients who have chronic and debilitating conditions, and whose previous treatments have not been effective. You are always welcome to consult with one of our doctors at the clinic to get advice about medicinal cannabis and find out if using such products may be suitable for you.
Our prices start at $99 sand there is no need to pay for double appointments when you can get it all done under one roof.
We employ open minded and experienced CBD doctors who can consider to prescribe CBD oil and can help you through such a decision. So no matter where in NZ you live, simply book your appointment at a suitable time for you.
Why Is My GP Reluctant to Prescribe CBD Oil?
That is a very good question and there are many reasons why that is.
Lack of education
For most doctors, they are simply not experienced in the field and have not had the right training. With CBD oil and medicinal cannabis being prescription medication, it puts a legal commitment that the prescriber must know what he or she is giving their patient.
Medicinal cannabis is a new and emerging field of medicine and training through medical schools is not yet established. A recent survey of doctors found that only 10% of GP's prescribed CBD oil when asked.
Lack of evidence
Many doctors refer to a lack of evidence as a reason for not prescribing CBD oil.
The research behind CBD oil is again an emerging field. While it is not conclusive, it does show signs towards the right direction.
This alone should not be a reason in my opinion to stop a doctor prescribing a very safe and well tolerated medicine. If CBD oil is not going to harm a persons health, what is the harm in trying it? It might just give you the health benefit you are looking for!
Discomfort with plant based medicines
As doctors we are trained to prescribe pharmaceutical medications without any training in the importance and use of plant based medications.
CBD oil is derived from the cannabis plant and is therefore natural. Plant medicines have unique dosing regimes and should be used in a different approach to pharmaceutical medications.
For example, while traditional medications are dosed in very specific milligram doses, CBD oil has a very large dosing window. Some people can take as little as 5-10mg while others are taking 200mg or more!
Then there are individual differences. A plant medicine (or in this case CBD oil) works for one person at a specific ratio or dose or time of day but it does not for another person. This is why individual treatment plans are important.
My passion for plant based medicines led me to start the Cannabis Clinic!
Conclusion
For a lot of people, finding a trustworthy doctor who would consider to prescribe them CBD oil is a difficult and daunting process. But it does not have to be! With the above steps, you will be a lot more empowered to get a positive and supportive response. I have written this article from my own personal GP experience of dealing with medicinal cannabis and other natural treatments.
If you have a prescription for CBD oil already, we can provide you with a free supporting phone call and ongoing email support.
If you would like to speak to a trained expert, consider speaking with one of our medicinal cannabis doctors today.
Share with us your thoughts and story. How easily have you been able to talk to your GP about CBD oil?
Disclaimer – medicinal cannabis and CBD oil are unapproved medicines in NZ which means that there is no conclusive evidence for their effect, apart from Sativex. Many doctors do not routinely prescribe cannabis medicines. The above article was written for general educational purposes and does not intend to suggest that medicinal cannabis can be used to treat any health condition. Please consult with your healthcare provider.