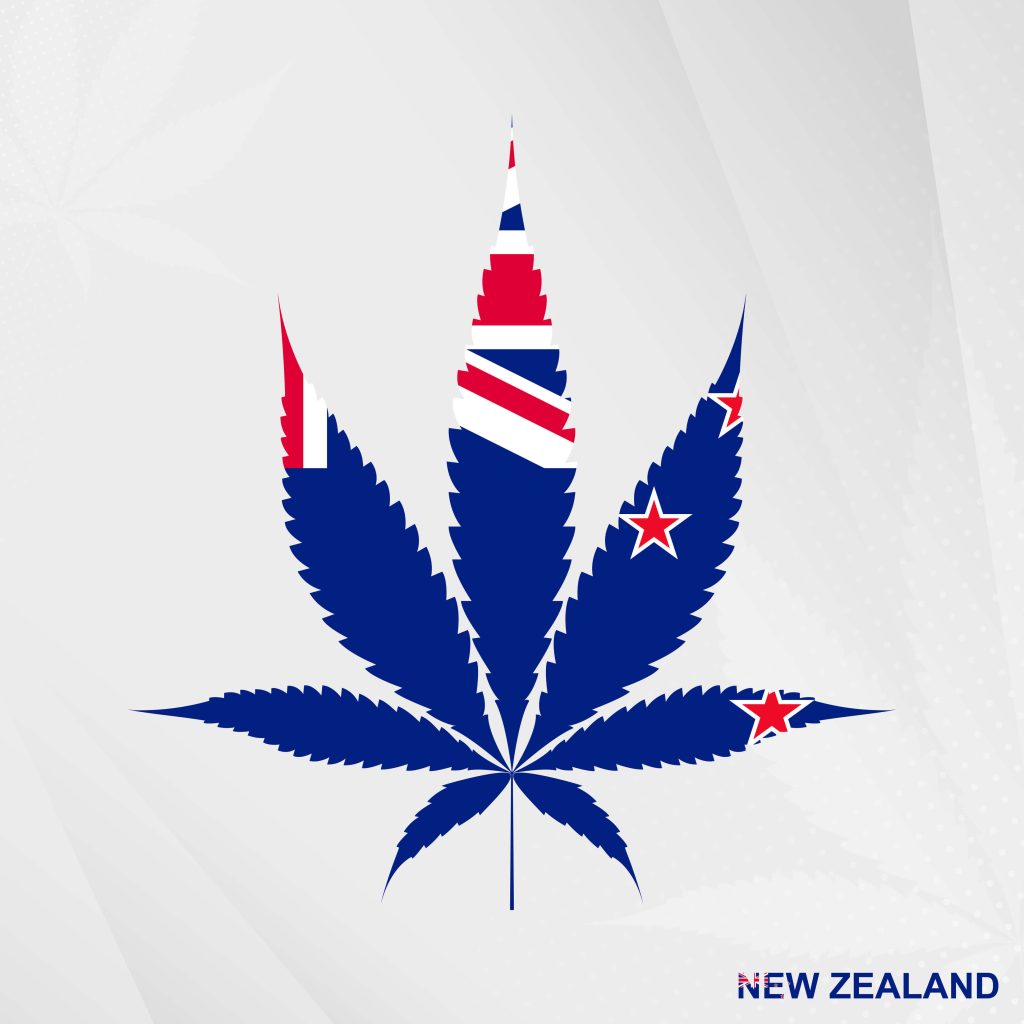 We get asked a lot of important questions around the legality of CBD oil and medicinal cannabis, such as "is CBD legal in NZ," "is cannabis legal in New Zealand," and many others. The short answer is YES, CBD oil and medicinal weed are legal in NZ. You can also travel with CBD oil products into NZ. However, it is now illegal for you to import any medicinal cannabis products into NZ.
As you can see, despite being legal, there are restrictions around what you can and can't do. Let's dive into these scenarios in more detail below.
Is CBD Oil Legal in NZ?
Yes, CBD oil is legal in NZ as a prescription medication and is available for you to purchase through your local pharmacy with a script or from our partner pharmacy. To obtain a prescription, you can consult with a Cannabis Clinic doctor or your own GP.
On a side note, cannabis oil generally refers to CBD oil and is, therefore, also legal in NZ with a prescription.
CBD oil has actually been legal in NZ since late 2017 and patients have been using it since then. Unfortunately there are still barriers to access for many Kiwis. Patients will often tell us that their GP has refused to prescribe. This is mainly due to GP's having a lack of experience and confidence in prescribing but it also reflects opinions about CBD oil as not being a genuine medication.
While CBD oil is legal in NZ, it is not legal to substitute products. This means that whatever product your GP writes on your prescription, your local pharmacy must give you this product – even if an alternative product suits you better or is cheaper.
Is Medicinal Cannabis Legal in New Zealand?
It is important to know that medicinal weed and medicinal cannabis are interchangeable terms and refer to both CBD oil and THC oil (the psychoactive ingredient in the cannabis plant).
Therefore, medicinal weed is legal in NZ but only with a doctor's prescription. Buying marijuana or weed online is still illegal.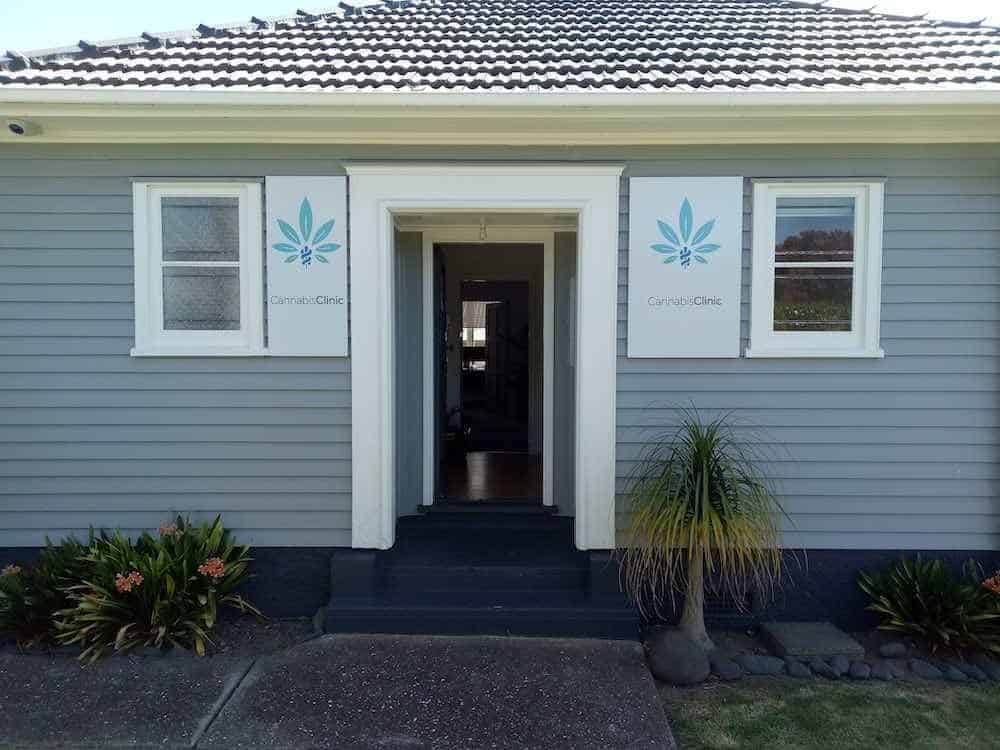 Cannabis Clinic, Auckland
Is THC Oil Legal in NZ?
Yes. Since the launch of the new medicinal cannabis regulations in 2019, THC oil is legal to be prescribed by any registered doctor in New Zealand.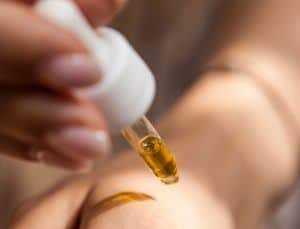 Sometimes THC is just as important as cbd when treating chronic health conditions
Although THC oil is legal when prescribed by a doctor, the options are currently limited in terms of product choices. Despite this, many of our patients are seeing positive health benefits using legal THC.
In our experience, THC is just as important as CBD in possibly helping treat the symptoms of some chronic health conditions. THC is the part of the cannabis plant that is responsible for feeling an altered sense of reality, also known as getting "high", but when used medicinally, the goal of the treatment is to achieve the best positive outcome at the lowest dose possible. Consequently, if used according to the prescription, you will not experience a high.
We use very low THC doses for our patients and it is taken by mouth as opposed to smoked. The difference between using THC for medical vs. recreational use is the difference between night and day, it truly is.
If you have been following medicinal cannabis in NZ for a while, you may have heard that special applications to the Ministry of Health was required for THC. This is no longer the case and a doctor can prescribe it at any time. The process is confidential and easy. The difficulty is ensuring the doctor is trained sufficiently well in how to prescribe and use it correctly.
Is it Legal to Import CBD Oil?
It is illegal to personally import CBD oil into NZ since the 1st of April 2020.
While importing used to be a great way of saving on costs, it is now not allowed. Prior to that, many people were importing their own supply of CBD oil but this is now not possible.
The reason for this is that there are many products on the market which make various unproven claims. When using a plant-based medicine, it is important that you are using a high quality product that only benefits your health and not harm it in any way.
While there are stories of some people buying CBD oil online, from our experience, we have seen that many of these shipments get stopped at customs and since most do not meet NZ's definition of CBD oil, they are destroyed.
Can I Bring CBD Oil Products When Travelling To NZ?
Yes, when you are travelling to New Zealand, you may bring your CBD oil and medicinal cannabis products with you.
This applies to any medicine. However, how much you are allowed to bring in depends on what you have been prescribed.
For CBD-based products, you are allowed 3-months supply. For products with THC, you are only allowed a 1-month supply.
It is important to make sure you follow the following points when travelling:
the product has been prescribed to you by a doctor
you have a copy of the prescription or a letter from your doctor stating that you are being treated with the product
you declare the product on your passenger arrival card
you carry the product in its original container
Is Hemp Oil Legal?
Hemp oil is legal in NZ without a prescription from a doctor. However, hemp oil (or hemp seed oil) is not the same as CBD oil. Hemp oil is extracted from hemp seeds and does not contain any CBD and is therefore not used medicinally. However, hemp oil is a very good source of healthy fats in your diet and is best used without heating it, such as in salad dressings. You can purchase hemp oil or hemp seed oil from your local supermarket.
Where Can I Buy CBD Oil in NZ?
Now that you know that CBD is legal in New Zealand, you may be wondering where to buy it. You can purchase CBD oil from your local pharmacy with a script from your doctor. Just remember that you will be limited to the specific product on that prescription only.
Please read my ultimate guide about buying CBD Oil in NZ for more detailed information.
How Can I Afford to Buy CBD Oil?
CBD oil is expensive but with the right source of CBD oil, it can be affordable.
Unfortunately, medicinal cannabis is not subsidised by the government. This is one of the major barriers to people being able to use it. However, with the right approach you can save money and make your treatment plan affordable.
The first step is choosing the right product. Some are more expensive than others.
The second step is to ensure you are using the product correctly. This is why at the clinic, I focus a lot on education and following up. My goal is for you to use less CBD oil (and therefore with less cost) and still get the same benefits.
Conclusion
CBD oil, THC and medicinal cannabis/marijuana are now legal in NZ with a doctor's prescription.
If you think medicinal cannabis could help you, book your appointment with one of our experienced doctors today no matter where you live in New Zealand. We consult with patients about medicinal cannabis on a daily basis and we thrive on seeing the lives of our patients change, including yours.
Share your story or questions with us below!
I am ready to book my consultation
Disclaimer – medicinal cannabis and CBD oil are unapproved medicines in NZ which means that there is no conclusive evidence for their effect, apart from Sativex. Many doctors do not routinely prescribe cannabis medicines. The above article was written for general educational purposes and does not intend to suggest that medicinal cannabis can be used to treat any health condition. Please consult with your healthcare provider.