Are you wondering if medical marijuana might be a good option for you? Are you confused by all the different names? What exactly are medicinal cannabinoids? Maybe you already use marijuana but would like to transition to legal medical products? Read on! In this article, I will explain and clarify the terminology, as well as advise you on the cost and how to buy. I have helped thousands of patients in NZ use medicinal marijuana to improve their lives and I look forward to helping you too.
What is Medical Marijuana? The Terminology Explained
Medical marijuana refers to using the marijuana or cannabis plant for a medical reason. Medical marijuana and medicinal weed are just other names for medicinal cannabis.
Marijuana can also be used for recreational purposes and it does make people high. While this is a big reason why some people use marijuana, there are many others who are using it medicinally to find relief for a particular health condition.
The most common medical reasons for using marijuana include:
Pain
Anxiety
Sleep / insomnia
PTSD
Depression
Digestive issues
ADHD
Tremors
Cancer
There are many other reasons apart from the above that people use medicinal marijuana. It is a natural plant and it is no surprise that humans have used marijuana to help improve health for thousands of years. In fact, marijuana was contained in the pharmacopeias of ancient cultures for conditions such as anxiety, inflammation and pain long before the first century AD.
When discussing medicinal marijuana, it is important to understand that this term covers two of the most important and best-researched compounds inside the plant: these are CBD and THC. CBD is a compound in cannabis that is therapeutic, but does not make you feel. THC is also very helpful medicinally, but can make you feel high. When people speak about medicinal marijuana, they are sometimes referring to THC only.
At the Cannabis Clinic, I have found that a combination of both CBD and THC works wonderfully well to help treat a wide range of health conditions.
What are Medicinal Cannabinoids?
Medicinal cannabinoids are all the compounds in the cannabis plant that are medically beneficial.
As I discussed in the above section, there are two well-known compounds in cannabis that work medicinally to help improve our health. These are CBD and THC.
But cannabis does not have just CBD and THC. There are actually hundreds of medicinal cannabinoids within the cannabis plant! These include: CBDA, CBG, CBC, THCA and more. Research is on-going but many of these compounds also have therapeutic benefits. Cannabis is truly an amazing plant!
So, the term cannabinoids is the name for the family of these compounds found within the cannabis plant and refers to all of them. Therefore, when you or I speak about medicinal cannabinoids, we are referring to the entire family and range of compounds.
The great thing about using medicinal cannabinoids is that they all help each other to work better. This is called the entourage effect and it is something that I have seen personally when working with thousands of patients in NZ.
In my experience, using products that closely resemble the natural plant seem to get the best results.
Is Medical Marijuana Legal in NZ?
Yes, medicinal marijuana is legal with a prescription from a doctor and you can buy it online from our dispensary. This includes either CBD oil products or products that contain THC. Both are legal in NZ to be prescribed.
However, using these products sourced from a green fairy is not legal and if you run into any issues, such as while driving or during a drug test at work, you will unfortunately have no legal backing.
Using medicinal marijuana legally means that you are using the right product in a safe way to improve your life. I am writing daily to our patients and supporting their use of medicinal marijuana to their doctor, family, boss at work, or even in court.
For more in-depth information, I have written previously about the legalities of medicinal marijuana in NZ.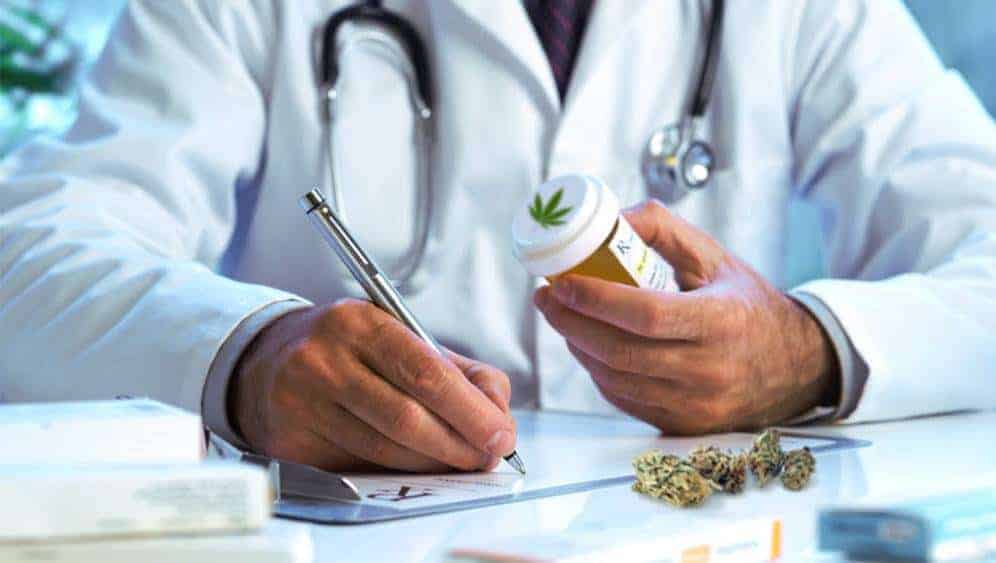 What is the Cost of Medical Marijuana in NZ?
Medicinal marijuana costs $2 – $10 per day depending on the dose you use. A medium-sized bottle costs around $200 and lasts between 4-8 weeks.
The costs of medicinal marijuana really depend on if CBD oil or THC is going to be the best option for your medical condition and at what dose you require. Every person is different. This is a natural and plant-based medicine so what may work for someone else may not work for you. I have found that some people are very sensitive to the products while others need higher doses. It is these differences that make the cost vary quite a bit from person-to-person.
To learn about all medicinal marijuana products available in our Dispensary and how much they cost, please register with us to find out more.
What is the Cost of Medicinal Cannabinoids in NZ?
The costs for medicinal cannabinoids is the same as the cost for medicinal marijuana (see above section) as both terms usually refer to the same products and mean the same thing from a practical point of view.
To learn more about all medicinal cannabinoid products available in our Dispensary and how much they cost, please register with us to find out more.
How do I Buy Medicinal Marijuana in NZ?
All you need is a prescription from a doctor for the right product. Finding someone to speak to is the tricky part. Most family doctors and GPs are not yet well-informed about medicinal marijuana or what products are available.
The Cannabis Clinic can help. We have specialist doctors and nurses who can help prescribe you the best medicinal marijuana products for your health needs and, via The Dispensary, we are able to offer you the widest range of products in NZ that are sent directly to your door.
I Already Use Marijuana, Is That Okay?
Whilst I can't condone anything illegal here, I can tell you that we have many patients at the clinic who are using marijuana regularly or have been self-medicating for years. We are quite open to discussing your situation during your consultation. I will say, please don't be put off or let any judgement from your current GP or specialist get in the way.
We supply medicinal marijuana throughout NZ on a daily basis and would love to know how we can transition you to using legal and safe products and support you in that journey.
Conclusion
Medical marijuana (medicinal cannabinoids / medicinal cannabis) is a legal prescription medication in NZ and the cost varies between $2 – $10 per day. Speaking to a specialist doctor about these products is the best way to buy them.
If you would like to speak to a specialist doctor or nurse about using medicinal marijuana or find out about all the available products in NZ and how much they cost, please register with us by clicking here.
If you have a question or an interesting story you want to share to help others, please do so below. I look forward to hearing from you.