We get asked many, many questions about CBD oil. So, if you're curious too, then this is article is for you!
Let's go through everything you need to know about CBD oil in NZ: What is it? Is it legal? How do you access it? How much does it cost? How to get a prescription for it? Is it safe? What are the side effects? And more.
Let's get started!
Is CBD Oil Legal in NZ?
Yes, it certainly is. It is a prescription-only medication which means that any doctor in NZ can prescribe it for you, including your GP. Remember, if a doctor prescribes you CBD oil, you're limited to the specific product they have specified from the pharmacy (unless they include the wording "generic substitution allowed").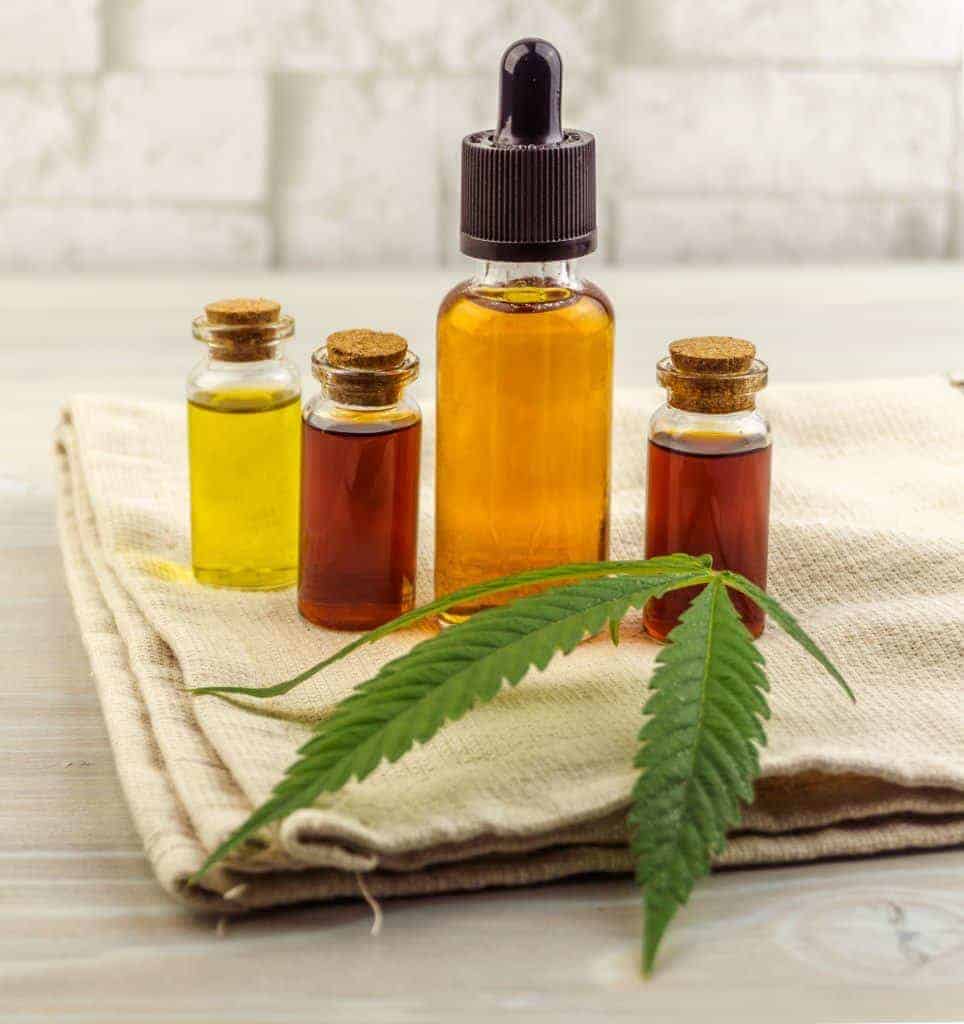 Can I purchase CBD oil over the counter?
No you cannot, and buying it online means you are likely buying hemp oil bottled in smaller containers. CBD (and THC) is a prescription-only medication.
Is THC oil legal in NZ? Can I be prescribed THC in NZ?
Yes, THC is legal, and you can get THC oil on a prescription from any registered doctor. Currently, however, THC product options available in NZ are limited.
We have helped thousands of people in NZ improve their quality of life using both CBD and THC prescriptions. We tailor treatment plans for each person to ensure it's the most affordable and most appropriate.
Obtaining THC without a prescription is illegal in NZ.
What Are The Benefits of CBD Oil?
CBD may have many possible benefits: it may help reduce pain, inflammation, and anxiety and promote general wellbeing. It may also be healing when applied to the skin. CBD is a natural, plant-based medicine, so you don't have to pump your body with artificially engineered pharmaceutical medications. My personal belief is that if you have a suitable natural option, opting for the more natural medicines is always the best course of action.
CBD is also very safe and well-tolerated. Many medications have a long list of side effects and are not suitable for children or older people. A great benefit of using CBD oil is that it is safe to use long term, and it does not matter how old you are – you can still use it daily.
What conditions can CBD oil possibly help support?
CBD may be used to help support a wide range of symptoms. Although cannabis medicines are unapproved medicines, we have consulted with the following list of symptoms:
Such as Parkinson's Disease, tremors and multiple sclerosis.
CBD oil and cannabis oil may possibly help with managing the pain or side effects of cancer treatments, such as possibly helping to reduce nausea and improve appetite.
Although these are the most common issues we see, there are many other rarer conditions and symptoms that we have tried to use CBD oil to support. As time goes on, more and more scientific research is published to back up what our patients experience daily.
In 2017, a report from the National Academies of Sciences, Engineering and Medicine said that there was good evidence that medicinal cannabinoids help manage: chronic pain, nausea and vomiting and support multiple sclerosis patients by improving sleep and fibromyalgia.
Are There Any Side Effects Or Risks With Using CBD Oil?
CBD is well-tolerated, meaning the side effects are very few and usually mild. These are stomach upsets, tiredness from taking CBD oil and very rarely, allergy to CBD or the carrier oil. Sometimes CBD oil can upset the stomach and cause diarrhoea; this will usually settle within 1-2 weeks of use. Some people find CBD oil makes them tired, making for a great-night time dose! If you find yourself allergic to any ingredient, I suggest you stop using it immediately.
The other area people run into problems when using CBD oil is liver impairment. If you have any liver problems or your doctor has told you that your liver tests (LFTs) are abnormal, you must check this often while taking CBD. At higher doses, CBD oil may make those liver enzymes worse. So it pays to be cautious.
We use low doses and follow up often for patients with significant liver issues.
Is CBD oil safe for children?
Yes, it is an FDA-approved drug to treat specific forms of epilepsy.
Our patients include children from a young age for various conditions, not just epilepsy. For example, we have children with ADHD using CBD oil daily.
It is not an easy decision to give medicinal cannabis to a child. It pays to talk to an experienced doctor if you are considering it.
Are there any medications that interact with CBD oil?
Using CBD safely is very important. There are some medications that CBD oil may interact with.
This includes:
Clobazam
Sodium valproate
Carbamazepine
Warfarin
Phenytoin
Warfarin
If you take any of the medications above, consulting with a doctor beforehand is recommended. There are also other medications that CBD may interact with, especially those broken down by your liver.
If you need assistance with the safe use of medicinal cannabis, consider speaking to your GP or consulting with us.
Using CBD oil for children is safe but must be under the supervision of a trained professional. Therefore, choosing the right product is very important.
Hemp Oil vs CBD Oil vs Cannabis Oil – What's the Difference?
Hemp oil is not medicinal and is extracted from the hemp plant's seeds. However, it is suitable as a dietary supplement for healthy fats or a salad dressing.
CBD oil is extracted from the flower of the cannabis plant and has medicinal properties.
Cannabis oil is a generic term for any oil extracted from cannabis. Therefore, it can refer to either of the two products above but more commonly refer to CBD oil.
Understanding the difference between the terms is essential when purchasing CBD oil in NZ to ensure you buy the right product for you.
What is full-spectrum CBD oil?
CBD oil that is "full-spectrum" means that it contains CBD and other medicinal cannabinoid chemicals, such as CBN, CBG, CBD, alongside traces of THC. These are all present in small amounts.
It still won't make you high! Full-spectrum CBD oil is generally considered a better product than others.
The consensus is that full-spectrum and broad-spectrum CBD is better than an isolate or pure CBD oil. This is because the compounds work better in combination than the individual molecules, called the entourage effect.
We always recommend full-spectrum products when possible.
Full-spectrum CBD oil contains many beneficial compounds such as CBN, CBG, CBD, alongside traces of THC. An isolate is purified CBD oil.
What is full-spectrum hemp oil?
Full-spectrum hemp oil is extracted from hemp seeds and is an excellent addition to a healthy diet as it is rich in healthy fats for the body. However, this is not the same as CBD oil or medicinal cannabis, even though it may appear to be.
When used with hemp oil, the words "full-spectrum" are more of a marketing term, and it is no different from ordinary hemp seed oil. Selling full-spectrum hemp oil is sneakily trying to allude to full-spectrum CBD oil and encourage you to buy it.
But remember – full-spectrum hemp oil is not medicinal and contains no or very little CBD!
What is cannabis oil?
Cannabis oil refers to any oil extracted from the cannabis plant. It refers to CBD oil, THC oil, Or an oil containing both called "balanced products".
CBD Oil Dosage – How Much Should I Take?
People usually start taking CBD oil at 25mg per day and some increase it to 100mg per day over 2-3 weeks, while others find that a low dose of 25mg is enough.
The good news is that because CBD oil is so well-tolerated, larger doses do not cause any issues. Doctors can prescribe a maximum of 100mg for patients in NZ.
A higher dose is helpful for some conditions, but costs can get in the way. The right dose for you must be balanced with the product's price. We do not want to overprescribe, making treatment much more expensive for you long term.
What is the Cost of CBD Oil in NZ?
CBD oil varies in price depending on concentration and brand. Most CBD products cost between $3-5 per day on average to use. An average bottle of CBD is $200.
The best way to save on cost when using CBD oil is to work with your doctor to find a treatment plan that works and then use the most cost-effective prescription to maintain it long term.
Our doctors know the available products and help you achieve the most cost-effective treatment plan. To help with the upfront cost of CBD oil, THC and our consultations, we also offer interest-free payments using Humm.
You can read more about the cost of CBD oil in New Zealand.
What are the Best CBD Oil Products in NZ?
There are several CBD products available in NZ.
Some products are imported from overseas (sold by NZ based companies), while others are made in New Zealand such as Helius Therapeutics and Rua Bioscience.
CBD products come in different forms worldwide, such as oil tinctures, gummies, and creams.
Choosing the right CBD oil prescription depends on what your requirements are.
For a child, you may want your doctor to prescribe CBD isolate product over a full-spectrum one. You may purchase a more concentrated bottle over a smaller one to save costs.
Further reading on CBD products, including oil, gummies, cream & vape juice.
Does CBD Oil Show in a Drug Test?
CBD oil will not be detected on a drug test as it does not contain THC, the psychoactive component of cannabis.
Using THC will show up positive on a drug test. This is not a reason to not use THC as it is a safe and effective natural medicine. We support our patients with letters stating the medicinal use of THC if this is required.
Learn more about how long long medicinal cannabis lasts in your system. 
Can you provide me with a letter for work?
Yes, we absolutely can and free of charge, just ask! We are here to help you use CBD in NZ safely and legally.
We always encourage you to openly communicate and share your use of medicinal cannabis with your employer. However, this is optional, and you are entitled to keep it private.
Can I travel with CBD Oil or THC?
Yes, you can travel while using CBD oil and THC. We can provide a letter of support to help you.
However, please be cautious with overseas travelling as different destinations and transit countries have different laws about carrying medicinal cannabis with you, especially THC.
Can I use CBD oil when driving?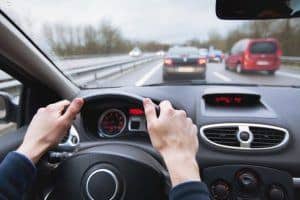 Yes, you can drive while using CBD Oil and THC as long as you feel well and not impaired.
We generally advise that THC is used at night time and by morning, you are able to drive or operate machinery normally.
In NZ, you can drive and be using THC as long as you are not impaired. This is determined by your pupil reaction, your ability to perform a one leg stand and a walk and turn assessment. Driving while impaired is an offence.
Should there be any legal concerns, we can supply letters of support for you.

You can drive using medicinal cannabis oil or CBD oil as long as you do not feel impaired.

 
Where Can I Get a CBD Oil Prescription in NZ?
Any registered doctor can prescribe you CBD oil in New Zealand, but not every doctor knows enough about it.
If your GP is open to prescribing CBD oil, you can talk to them about it. But unfortunately for many people, they find that their GP does not know much about it or simply does not believe in it and so decline to prescribe it.
There is a range of CBD prescriptions that your doctor can write in different forms for different uses and at different prices.
If you want to speak to us about getting the right medicinal cannabis treatment plan, see one of our experienced cannabis doctors.
Can I Use CBD Oil for Dogs in NZ?
CBD oil is commonly used for animals overseas, and results have been promising. Currently, medicinal cannabis products are not available for pets as they must be registered as veterinary medicines, and no product has been approved yet.
If your loved pet is struggling, CBD oil may be a great option to try. Unfortunately, until products are available, your pet will need to wait.
Conclusion
I hope you have found this guide to be helpful. I have tried to answer the most common questions about CBD oil.
CBD oil is a great natural alternative when conventional medicine is not helping, or the side effects are not tolerable, and it may help with some symptoms. With a thorough understanding of CBD oil, what it is, how much to take, the side effects and choices, you are now empowered to take control of your health.
To speak to one of our experienced doctors about using CBD oil, please talk to us today!
What has been your experience of using CBD oil? We'd love to hear it!
Disclaimer – medicinal cannabis and CBD oil are unapproved medicines in NZ which means that there is no conclusive evidence for their effect, apart from Sativex. Many doctors do not routinely prescribe cannabis medicines. The above article was written for general educational purposes and does not intend to suggest that medicinal cannabis can be used to treat any health condition. Please consult with your healthcare provider.