If you want to buy CBD oil in NZ then this is the article if for you. Yes, you can buy CBD oil in NZ legally and have it delivered directly to your door. However, you won't find CBD oil on shop shelves – you must have a prescription from a GP.
Thousands of my patients across New Zealand now have safe and legal access to many different CBD oil products and I have seen the lives of many improve as a result.
In this article, I will share this experience, how you can buy CBD oil in NZ and why CBD oil may help change your life too.
How Can I Buy CBD Oil in NZ?
The easiest way is to book in to see your doctor for a prescription or consult in person or online with one of our medicinal cannabis specialists. With a prescription or consultation, you are enabled access to The Dispensary which contains NZ's widest range of medicinal cannabis products.
A consultation with your GP is usually not an expensive process but you may find that they do not know much about the various products available and how to use them correctly.
CBD oil has been legal in NZ since late 2017 when it was de-classified as a controlled drug. Some other controlled drugs include morphine and oxynorm. There was a huge sigh of relief when CBD was removed from this list, as it really has no similarities to those other harsh medications.
If CBD oil is legal, why do you need a doctor's script to buy it? That's a very good question. In many other countries, you can access CBD oil off the counter in pharmacies and health food shops as it is safe and very well tolerated. In NZ, however, it is still considered a prescription medication.
Here at the Cannabis Clinic our team of registered doctors and nurses are medicinal cannabis specialists and our process is legal and fast. Your specialist will consult with you and discuss your medical history and current medications then suggest the best CBD oil product to you and method of administration.
Where Can I Buy CBD Oil?
Once you have a prescription for CBD oil, you can purchase it either at your local pharmacy or from The Dispensary.
If you are our patient, The Dispensary allows you to buy your choice of CBD oil online for direct delivery to your door. The reason it is my preferred method is because it allows you a selection of CBD oil products to be prescribed from, based on price, strength, and type.
You can also purchase CBD oil from a local pharmacy of your choice. The issue usually is that these products are not in stock and will need to be ordered from the wholesaler, which may take 3-5 days. You will then need to go back to the pharmacy to pick up your product.
How Much Does CBD Oil Cost?
CBD oil usually costs $2-5 per day and a medium sized bottle is usually around $200. Smaller CBD bottles are around $100 while really concentrated bottles are $400.
A rough cost indication is:
750mg – $80 – $130
1000mg – $100 – $150
1500mg – $200
2000mg – $250
2500mg – $300
4500mg – $450
CBD creams are usually $50 – $100.
CBD vapes and inhalers are usually $70 – $120.
THC oil bottles are $190 – $250.
Sativex CBD / THC spray is $1000 – $1100 per pack.
Cannabis flower is not yet available in NZ.
While this may sound like more than what you see online for $50 or so, what they do not tell you is that product contains very small amounts of CBD, usually in the 300 – 500mg range. For most people, that dose would only last 3-5 days of use!
Read my article to learn everything you need to know about the cost of CBD oil in NZ, and how you can save on price.
To learn more about all CBD products available and their cost, register as an e-patient with me.
What CBD Oil Products Are Available in NZ?
There are a wide range of CBD oils and products available in NZ, from oils, capsules, creams, gummies and vapes.
In terms of oils, the products available range from weaker strength CBD oils, to those that have are several thousands of milligrams and are super concentrated.
There are also many different carrier oils used with CBD oil. These include hemp seed oil, coconut oil and even olive oil. Then there are full spectrum, broad spectrum and CBD oil isolates!
When you put the above together, you do get many potentially confusing options for you to choose from which leaves many people confused. Not to worry, I can help you here!
Choosing the right product is important from both a financial and health point of view.
Read my article to learn more about CBD products available in NZ.
Can my doctor prescribe CBD oil?
Yes your own doctor or GP can prescribe you CBD oil. Finding someone experienced enough to give you the right advice is the tricky part. Most doctors are unfamiliar with it.
If you do have a prescription for CBD oil, you can access The Dispensary to purchase your prescribed medication.
To find out more, read my article about CBD oil prescriptions where I discuss everything you need to know, including how to talk with your GP about using CBD Oil and what you can do if they decline.
Green Fairies and CBD Oil
Green Fairies also sell CBD oil tinctures and creams but with the recent cannabis referendum of 2020, it continues to be an illegal way to access CBD oil and you are left without legal defence should any problems arise.
In my opinion, it is important to buy CBD oil through legal channels so that:
You know what you're getting.
Consistency – is what's on the label and what's in the bottle the same thing? And are you getting the same dose every time?
There are no harmful substances present in the product such as heavy metals, bacteria, fungus, viruses, herbicides, or pesticides. All medication needs to have consistent quality and safety standards.
Hemp Oil – Is Buying Hemp Oil the Same as Buying CBD Oil?
No, hemp oil, also known as hemp seed oil, has no CBD in it. You can buy a variety of hemp seed oils online and from the supermarket and these provide many healthy fats and act well as a dietary supplement, but it does not replace using CBD oil for a particular health condition.
Sometimes people confuse the terms phytocannabinoid or full spectrum hemp oil as being the same as CBD oil. They are not.
If you are looking for a healthy supplement to your diet or an oil you can use over a salad or a snack, then hemp seed oil is a great addition.
If you are looking to use CBD to help you with pain, anxiety or sleep then ensure you buy genuine CBD oil.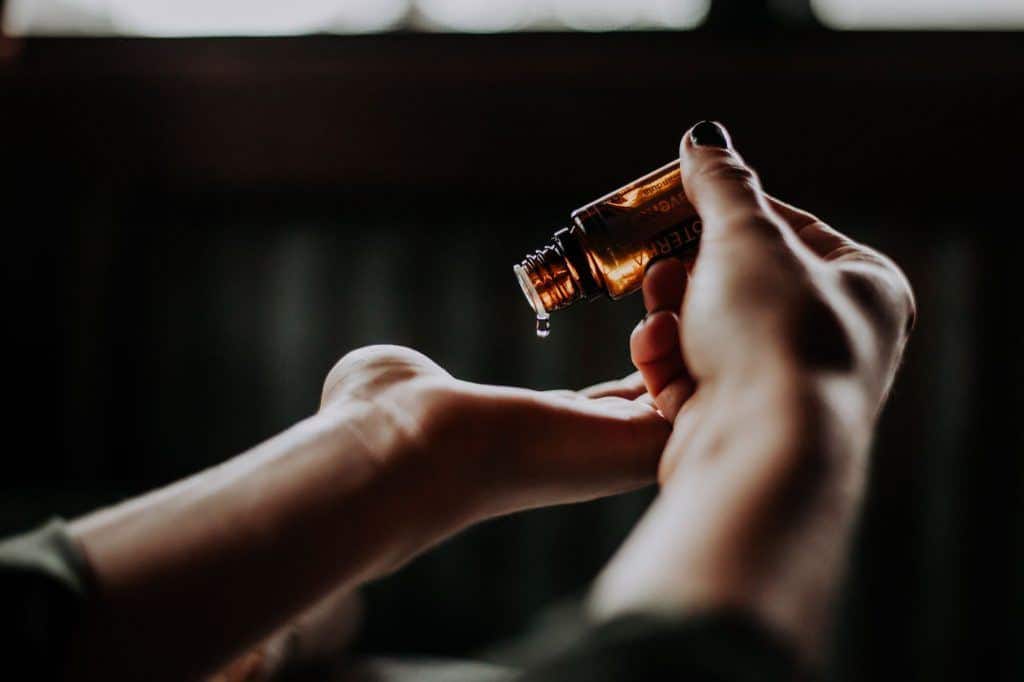 Can I Buy CBD Oil Online?
Yes, you can buy CBD oil online! But that does not remove the requirement to have a prescription for it. Once you do, you can access The Dispensary to make the order immediately.
I know there are options out there that claim to sell you CBD oil online in NZ without the need for a prescription. The issue you will face while doing this is that you do not know what the quality and safety of the product is that you are getting and, secondly, your product might be stopped and destroyed at the border. Read below to find out more…
Can I Import CBD Oil?
No, you cannot import your own supply of CBD oil. This previously used to be an option that many people were relying upon. Unfortunately, since the launch of the medicinal cannabis scheme in NZ on the 1 April 2020, it has became illegal to import your own CBD oil.
This means that for many people, their product is stopped at customs and destroyed. I don't encourage you to do that as it will waste your time and money.
It is also interesting to note that actually the local products available are quite comparable in price to overseas products, making the entire exercise not worthwhile.
CBD Oil Benefits
CBD oil has many potential benefits to your health. Most people I have consulted with have used it for pain, anxiety, depression, PTSD, insomnia or sleeping difficulty, ADHD, inflammatory bowel disease, various neurological conditions or tremors or cancer.
I have also used CBD oil for many additional conditions other than the above. You can read about (and watch) Kiwis just like you who have used CBD oil.
CBD oil works on a hormonal system in your body, called the endocannabinoid system. This system is responsible for many of the functions of the human body and we are still learning how exactly it works. It certainly is not something taught at medical school or that your local GP knows about…
CBD Oil – Other Frequently Asked Questions
Learn in more detail about what CBD oil actually is and how it works in the body. As I've already noted your body contains a natural cannabis-like system with receptors and this is why CBD Oil can help.
---
Read about the legalities surrounding CBD oil and THC in NZ. Find out why importing CBD oil is no longer possible for patients.
---
We commonly get asked if CBD oil is safe to use and if it interacts with other medications. This article explains how CBD oil is safer than paracetamol and why you should consider giving it a go.
---
What Are My Next Steps?
Now that you know about buying CBD oil in NZ, you can decide what to do from here. If you want to speak to a professional medical specialist about using CBD oil and get a prescription for it, click here.
If you already have a prescription for it from your GP and you want to purchase your product from us, you can access The Dispensary to do this.
Conclusion
You can buy CBD oil in NZ and it is not complicated or as expensive as some make it out to be. It is actually an easy and straightforward process.
You can buy CBD oil through your pharmacy with a prescription or, if you are our patient, you can access The Dispensary to choose from a range of prescribed products delivered to your door.
If your prefer to speak to a specialist about getting a prescription for CBD oil, talk to one of our friendly specialists.
CBD has helped thousands of Kiwis and if it has helped you, or if you have any questions, please share it with me below!