Medicinal Cannabis and the
Digestive System

.

The digestive system may be affected in a range of conditions and keeping it healthy is vital to our wellbeing. Thankfully, medicinal cannabis has a role to play to improve this and CBD oil for digestive issues is becoming a common treatment method.

The various digestive issues we have consulted with are varied and include:
Inflammatory conditions – such as Crohn's disease and ulcerative colitis
Irritable bowel syndrome
Gastro-intestinal cancers
Colitis
Abdominal pain and bloating
Poor appetite
Digestion issues
How Does Cannabis Help With Bowel Symptoms?
The body's endocannabinoid system is a biological system made up of endocannabinoids. These endocannabinoids bind to cannabinoid receptors which are expressed throughout the body and influence bodily functions such as pain and appetite.
Research shows the endocannabinoid system helps to regulate homeostasis within the digestive system and affects nausea, gut movement, and intestinal inflammation. Components of the endocannabinoid system present within the gastrointestinal system may act as a therapeutic target for cannabis.
In a 2008 study, researchers concluded that "cannabinoids have similarly demonstrated the ability to block spinal, peripheral, and gastrointestinal mechanisms that promote pain in headache, fibromyalgia, IBS and related disorders.
What these results suggest is that IBS symptoms may be caused by a deficiency in the endocannabinoid system. This means that cannabis and IBS are tied together and consuming external sources of cannabinoids (i.e. cannabis or CBD oil for digestion) may help reduce pain caused by IBS and related disorders.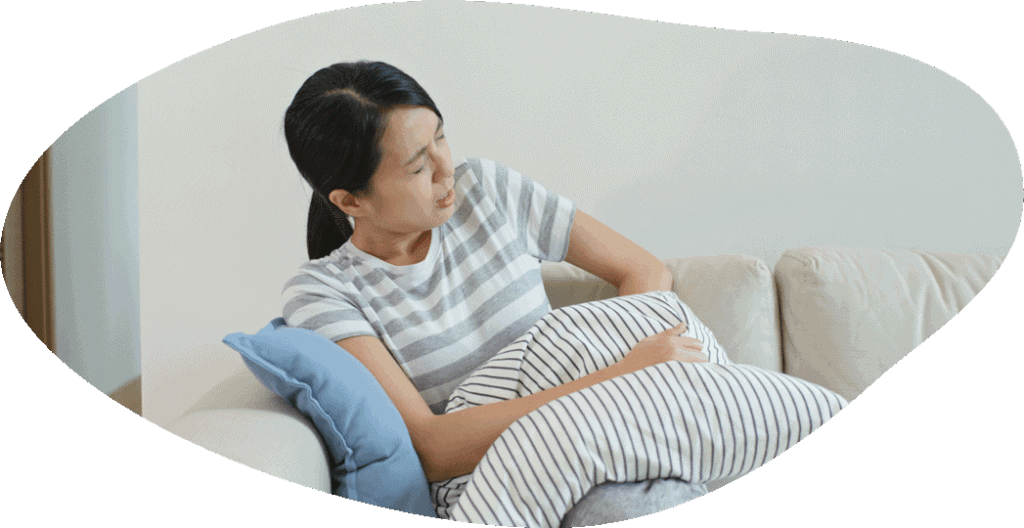 Medical Research On Cannabis, IBS And Bowel Symptoms
In one study, 13 patients with chronic IBD who were prescribed cannabis treatments were examined and questioned to assess how cannabis would affect their quality of life over three months. IBD is a general term that describes several diseases which share some similar symptoms to IBS. The cannabis treatment was shown to help all 13 patients gain weight and improve their quality of life.
In one study, researchers explored how dronabinol (a synthetic version of THC) affected the relaxation and contraction of rectal muscles in IBS patients. Ten IBS patients and 12 healthy volunteers were included in the study. The results showed that THC didn't modify rectal sensitivity which led researchers to conclude that THC wasn't an effective tool for fighting visceral sensitivity in IBS patients.
In a short-term randomized controlled trial with 36 participants aged 18 to 69 affected by diarrhoea caused by IBS, researchers examined how THC may affect gastrointestinal movement. The patients were given either 2.5 mg of THC twice per day, 5 mg twice per day or a placebo for two days. The researchers found no significant differences between treated groups and placebo.
More research is needed to provide us with clarity on how cannabis affects bowel symptoms. Nevertheless, because cannabis helps with chronic pain — a common symptom of gastrointestinal disorders — and is known to to be an anti-inflammatory (especially CBD oil), the Cannabis Clinic is happy to prescribe in order to achieve satisfactory results with bowel issues.
Conclusion
Medicinal cannabis may be a good option for various bowel issues. CBD oil has anti-inflammatory properties and can help in a variety of digestive disorders, while THC can help greatly with pain and increase appetite. If your digestive system problems have not responded well to conventional treatments or you prefer more natural treatment, please fill out a consultation form on our website for more information about how to start your journey with medicinal cannabis.